Overview
Swivel Joints are metal pipe fittings with integral ball-bearing swivels. They are designed for the critical service conditions that exist in fracturing, cementing, acidizing, and well testing. Available in 1" through 4" sizes with 6,000 PSI to 15,000 PSI and working pressure up to 20000 PSI test pressures. Swivel Joints normally come with Fig 1502, Fig 1002, and Fig 602 union ends for quick and simple make-up.
FMC Chiksan swivel joints are probabaly the most popular ones in today's market. Based on FMC's swivel joints, we redesign and manufacture the swivel joints which can hold a candle to those of Chiksan swivel joints. Our ball-bearing swivel joints are available for normal or low temperature, H2S environments or sour gas services at cold working pressures up to 20,000 psi.
All of our swivel joints are compatible with FMC Chiksan swivel joints, SPM swivel joints, and ANSON swivel joints respectively. High pressure swivel joints and long radius swivel joints are forged from high quality alloy steel and can handle various oilfield fluids. Sour gas swivel joints are produced in accordance with NACE MR-01-75 and API RP-14-E. These swivel joints are specially heat-treated and inspected for controlled hardness, and suitable for sour gas service. Wherever all-metal, flexible fluid handling lines are required, you will find Qihang's swivel joints are a constant.
Detailed Specifications:
Product Name: Upgraded High Pressure Chiksan Swivel Joints
Size: 1", 1-1/2", 2", 3", 4"
End Connection: Fig 602, Fig 1002, Fig 1502, Fig 2202 or Line Pipe Thread
Shape: Equal/Reducing
Style: 10, 20, 30, 40, 50, 60, 70, 80, 100
Standards: API Spec 16C, API 6A, NACE MR0175, ISO 9001, ISO14001 etc
Working Pressure: 2000 PSI to 20000 PSI
Material Class: DD
Material: AISI 4130 (Integral Forged)/ Stainless Steel
Temp Class: P-U (-29°C-121°C)
Working Medium: Oil, Natural Gas, Gas containing H2S, CO2
Performance Requirement: PR1, PR2
Product Specification Level: PSL3
Application: High-pressure well service flowlines, frac manifold, well testing internal connections, cementing and circulating flowlines, other well service, stimulation and abrasive applications
Paint Color: Red, Blue, Green or Customized
Origin: Yancheng, China
Styles of Swivel Joints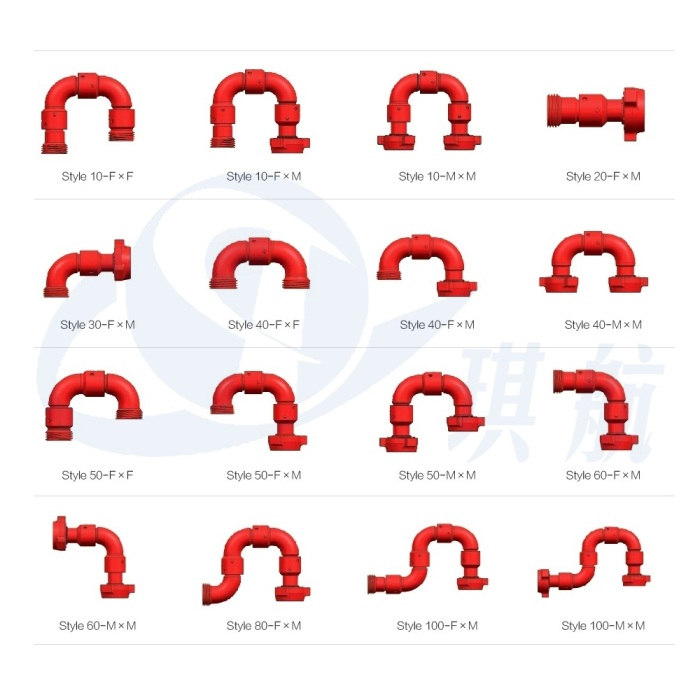 Specs of Common Swivel Joints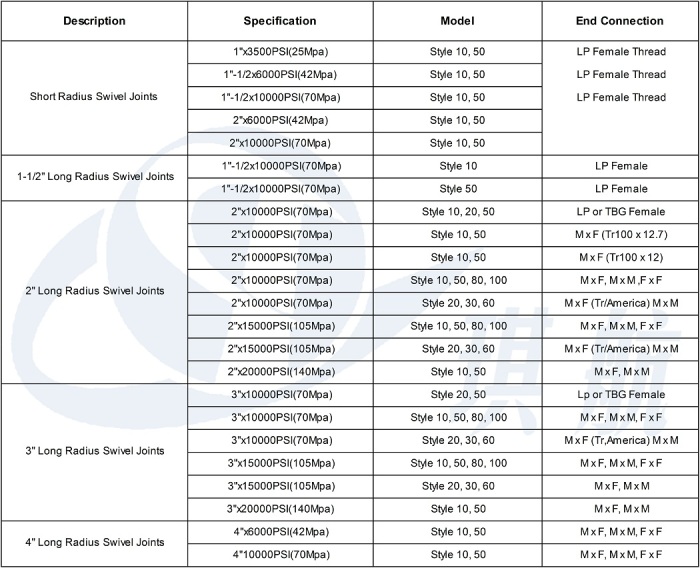 High Pressure Chiksan Swivel Joints-Fig 1502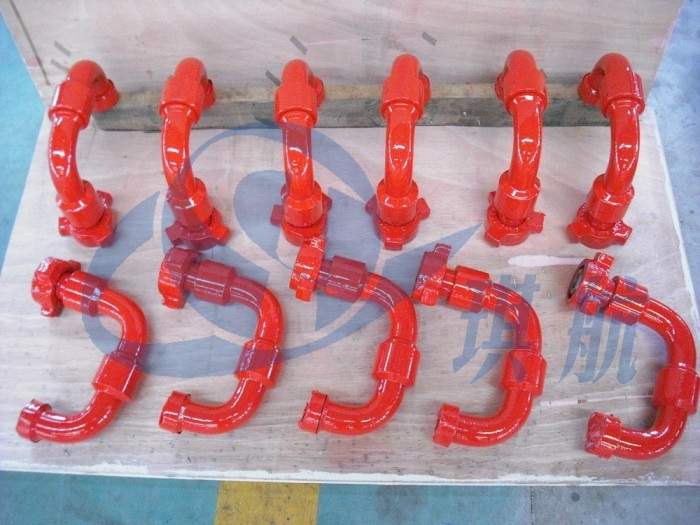 All of Qihang's raw materials and products are subject to rigorous and comprehensive quality check and testing.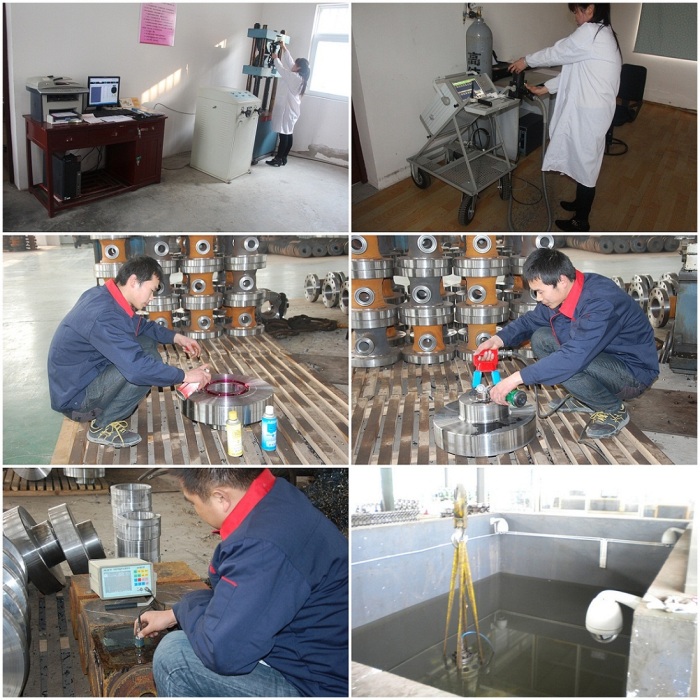 Qihang produces Top Quality High Pressure Chiksan Swivel Joints at Competitive Prices.

Contact us Today for your specific needs.