Overview
API 6A Plug Valve is an indispensable part to connect with high pressure manifold during well cementing and fracturing. It mainly consists of valve body, bonnet, plug, segments and hand wheel. This type valve features a compact structure, low torque, quick open & close and easy operation. Qihang's Plug Valves are manufactured strictly in compliance with API 6A and API Q1 standards and are available in rated working pressures up to 15,000 PSI. Plug Valves are mostly applied on various oilfield manifolds.
Detailed Specifications:
Nominal Bore: 1" - 4"
Pressure Rating: 5000 PSI to 15000 PSI
End Connection: Fig 1502 Hammer Union
Standards Applied: API Spec 6A, NACE MR0175
Material Class: DD, EE
Temp Class: L, P, R, S, T, U
Paint Color: Red or Customzed
Performance Requirement: PR1, PR2
Product Specification Level: PSL1, PSL2, PSL3, PSL4
Application: Oilfield Manifolds

Part List of FIG 1502 Plug Valve

BOM Photo of Hammer Union Connection Plug Valve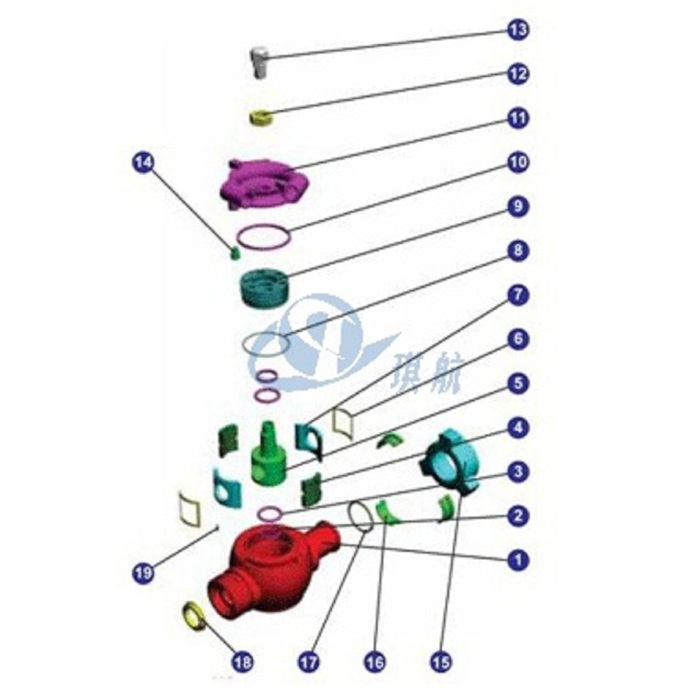 Features/Others


Cylinder-shaped metal to metal sealing surface between plug and segments ensuring reliable working performance.

Plug valve is easy to operate and it can be opened and closed quickly


Low operating torque

Available with API6A or DNV Certification

Qihang produces Top Quality API 6A Plug Valves at Truly Competitive Prices.

Contact us Today for your specific needs.