Overview
API-6A Demco DM Mud Gate Valves are specifically engineered for the rigorous requirements of oilfield applications. They are designed for dependable, heavy-duty performance in abrasive and erosive service conditions. The mud valves are mainly used for drilling mud circulating system in oilfields to control the flowing and stopping of mud.
The Demco series DM mud gate valves are offered in two basic pressure classes: The ANSI series valves conform to the standard flange dimension and pressure requirements for ANSI classes 400, 600, 900 and 1500. Except for the 4" class 1500, these valves are designed with economical, double acting threaded stem & gate. The 4" 1500 use the same rising stem design used in the 4" 3000 API series valve. The API series valves conform to the standard flange and pressure requirements for API classes 2000PSI, 3000PSI and 5000PSI. Except for the 4" and larger API 5000PSI, these valves are designed with heavy duty, double acting rising stems. Both series are offered with Threaded, Wutt-Weld, Hammer Union or Flanged end connections. End connection availability varies by size and pressure based on market requirements. Some sizes in the ANSI series are offered with grooved end connections.
DM mud gate valves can be hard seal or soft seal with pressure up to 7500 PSI. Available in sizes from 2" to 6" (50 mm to 150 mm). All of our DM Mud Gate Valves are fully designed, manufactured, and tested in accordance with API-6A standards. We also produce and supply mud valve repair kits.
Detailed Info:
Product Name: Demco Type Mud Gate Valve
Size: 2"
Standards: API Spec 6A
Pressure Rating: 2000PSI, 3000PSI, 5000PSI, 7500PSI
End Connection: Flange, Threaded, Butt-Welded, Hammer Union
Material: Stainless Steel, Carbon Steel
Trim Material: HNBR
Working Medium: Oil, Natural Gas, Mud and Gas containing H2S, CO2
Material Class: AA, BB, CC, DD, EE, FF
Temp Class: L, P, R, S, T, U, V
Performance Requirement: PR1, PR2
Product Specification Level: PSL1, PSL2, PSL3, PSL4
Traceability: Qihang's API6A DM Mud Gate Valves are supplied with full traceability documentation for each component.
Application: Drilling standpipe manifolds, Pump Manifold Block Valves, Production Manifolds, Production Flow Lines, High Pressure Mud Pipelines, Wellheads and Petroleum/Gas Pipelines etc
Origin: China
Features:
100% interchangeable with Demco DM series mud gate valves.


Gate material can be nickel plated carbon steel, aluminum bronze, monel or stainless steel, which ensure fine wear-resistant & corrosion-resistant performance.

Regular material of seat is Stainless Steel with HNBR

Valve seat and gate are sealed by Metal to Metal Sealing

Optimal for mud drilling operation systems

On-Time Delivery & Competitively Priced
Cut-View & Parts List of 2" Demco DM Mud Gate Valve
Demco Type Mud Gate Valves with Different End Connections-Threaded, Butt Welded, Flanged, Hammer Union

Delivery of Qihang's 2" and 4"-5000PSI Butt Welded Connection Demco Mud Gate Valves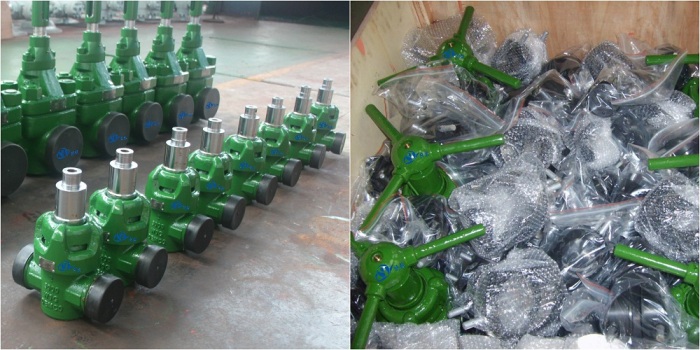 All of Qihang's raw materials and products are subject to rigorous and comprehensive quality check and testing.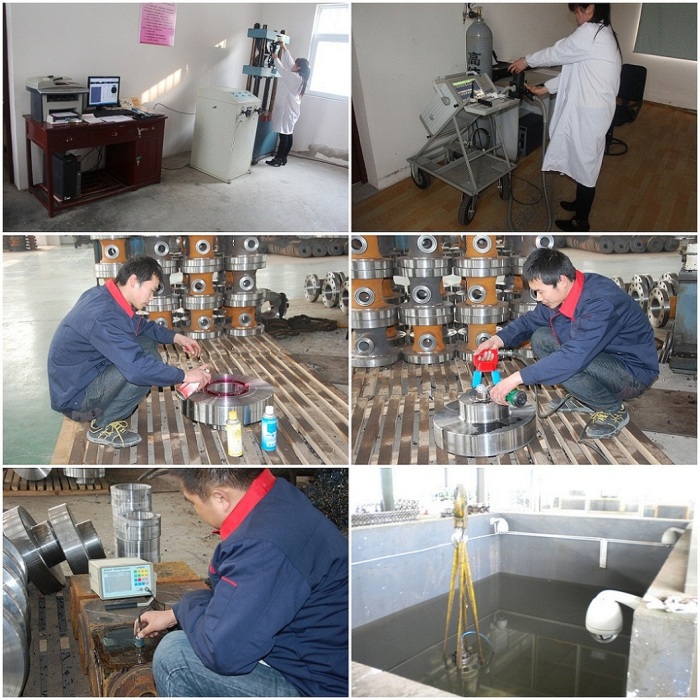 Qihang produces various API6A Demco DM Mud Gate Valves at Competitive Prices.
Contact us Today for your specific needs.