Overview
Our field-tried-and-tested API 6A Hydraulic Gate Valves are an upgrade of Cameron FC Hydraulic Gate Valves. These valves are the very important parts of wellhead christmas trees, casing heads, tubing heads, and choke & kill manifolds. As the name suggests, the FC hydraulic gate valve uses the hydraulic pressure as the power source to operate the switch. If the field condition permitts, the switch is also available for remote control, which is safer and much more efficient. Besides, when the hydraulic pressuer source stopps working, the FC hydraulic gate valve can also be operated manually. FC style hydraulic valves provide easier and more accurate control of flow.
Qihang's FC Type Hydraulic Gate valves are fully designed, manufactured and tested in accordance with API Spec. 6A & API Spec Q1 standards. Available in bore sizes from 1-13/16" to 7-1/16" and working pressure up to 15000PSI. The standard material for our hydraulic gate valves is high quality integral forged AISI 4130 alloy steel, other material and sizes are also available upon request.
Detailed Specification:
Product Name: FC Hydraulic Gate Valve
Bore Size: 1-13/16", 2-1/16", 2-9/16", 3-1/8", 4-1/16", 5-1/8", 7-1/16"
Rated Pressure Rating: 3000PSI, 5000psi, 10000psi, 15000PSI
Main Parts: Valve Body, Bonnet, Hydraulic Actuator, Gate, Seat etc.
Body & Bonnet Material: AISI 4130 (Forged) Alloy Steel
End Connection: Flange
Standards Carried: API Spec 6A, API Q1, NACE MR0175
Working Medium: Oil, Natural Gas, Water etc
Material Class: AA, BB, CC DD, EE, FF
Sour Gas Level: DD-NL, EE-0.5, EE-1.5, EE-NL, FF-0.5
Temp Class: K, L, P, R, S, T, U, V
Performance Requirement: PR1, PR2
Product Specification Level: PSL1, PSL2, PSL3, PSL3G, PSL4
Application: Wellhead Assembly, Christmas Tree, Casing Head, Tubing Head, Manifolds etc
Features/Others:
Integral Forged Body & Bonnet

Metal-to-metal seal between body and bonnet

Simple design and low operation torque

Hydraulic actuator installed on the top of the bonnet which controls the open and close of the valve by hydraulic pressure

No special tools are needed to change gate and seat assembly.

A wide range of body and trim material choices to meet various operating conditions.

100% interchangeable with OEM Cameron FC hydraulic gate valve.

Our FC style hydraulic gate valves are very competitively prices.
FC type Hydraulic Gate Valves produced by Qihang Wellhead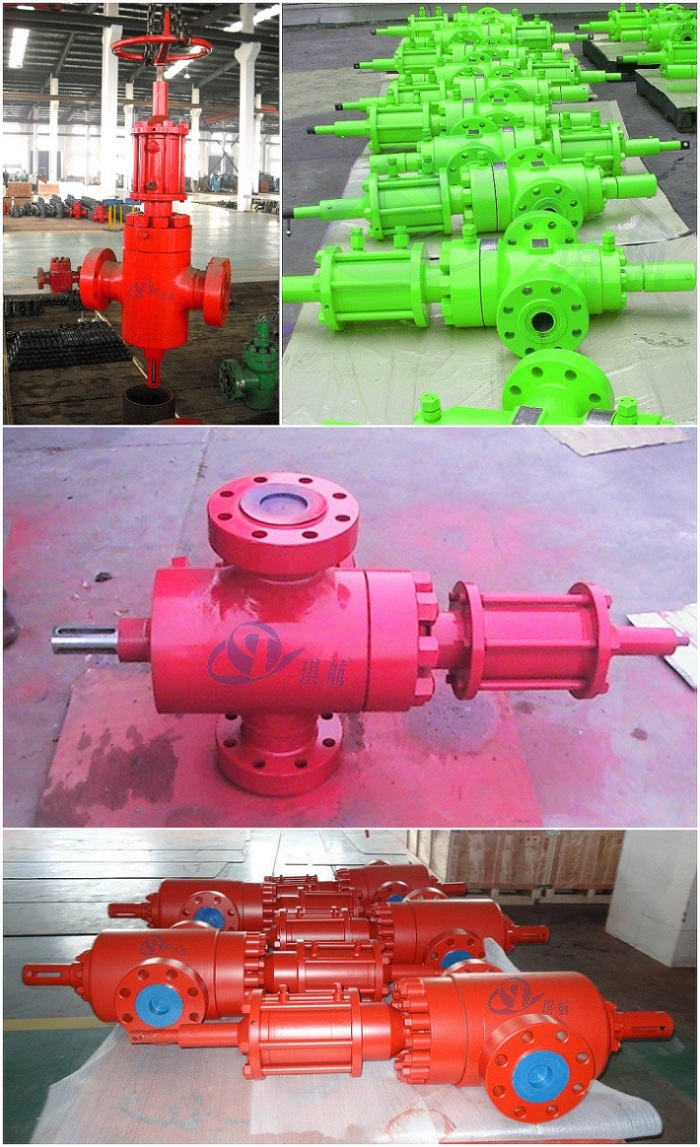 All of Qihang's raw materials and products are subject to strict and comprehensive quality check and testing.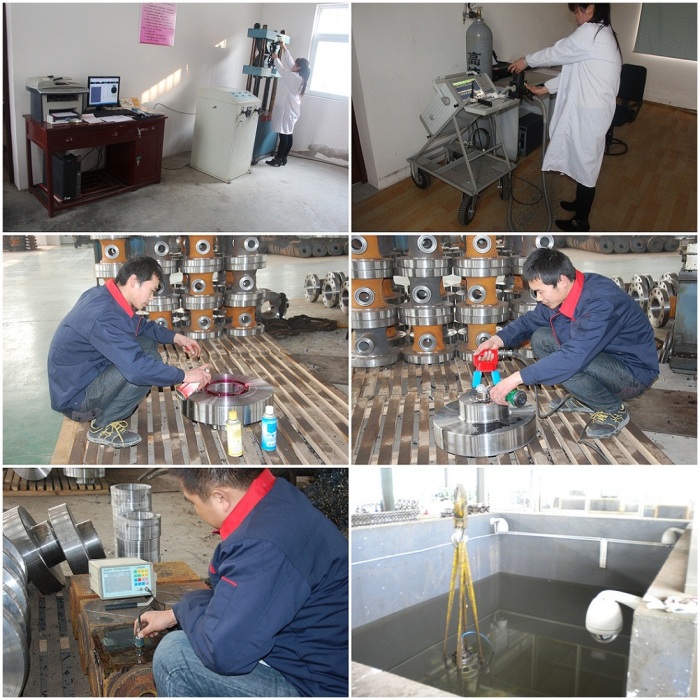 API-6A wellhead assembly xmas trees are ready for delivery.
Qihang produces High Quality API 6A FC & FLS Hydraulic Gate Valves at Competitive Prices.

Contact us Today for your specific needs.