Overview
In oil & gas industry, a Christmas Tree, Xmas Tree, or simply "Tree", is referred to as a series of valves & spool assembly fitted on top of the well. A Christmas Tree is typically installed on top of the last casing spool on a surface well or the high pressure wellhead housing for a subsea well. Xmas Trees are used for oil well, gas well, water injection well, water disposal well, gas injection well, condensate well, shale gas well, and other types of wells. A Christmas Tree is often be used together with a Wellhead.
All of our Christmas Trees are fully designed, manufactured, and tested in accordance with API 6A standards. We are among the very few Chinese manufactuers who are capable of producing PR2 rating wellhead assembly christmas trees, API6A Gate Valves, Check Valves etc. We can also design and manufacture wellhead xmas trees according to customers' special requirements of drilling & completion conditions on site.
Detailed Specifications:
Product Name: Christmas Tree, Xmas Tree, Wellhead Equipment
Types/Usage: Oil Well, Gas Well, Water Injection Well, Water Disposal Well, Gas Injection Well, Steam Injection Well/Thermal Recovery, Condensate Well, Shale Gas Well, and other types of wells
Nominal Bore Size: 2-1/16" - 4-1/16"
Main Components: Master Valves, T-Block, Wing Valve, Swab Valve, Tree Cap, Pressure Gauges, Choke Valve
Rated Working Pressure: 2000PSI - 20000PSI
Material Class: AA, BB, CC, DD, EE, FF
Material: AISI4130 Integral Forged
Temperature Class: L, P, R, S, T, U, V
Performance Requirement: PR1, PR2
Product Specification Level: PSL-1, PSL-2, PSL-3, PSL-3G
Standard: API Spec 6A, NACE MR0175
Traceability: Qihang's wellhead assembly and xmas trees are supplied with full traceability documentation for each component.
Packing: Plywood
Origin: Yancheng, China
Application: Oil Well & Gas Well/Shale Gas Well Drilling Production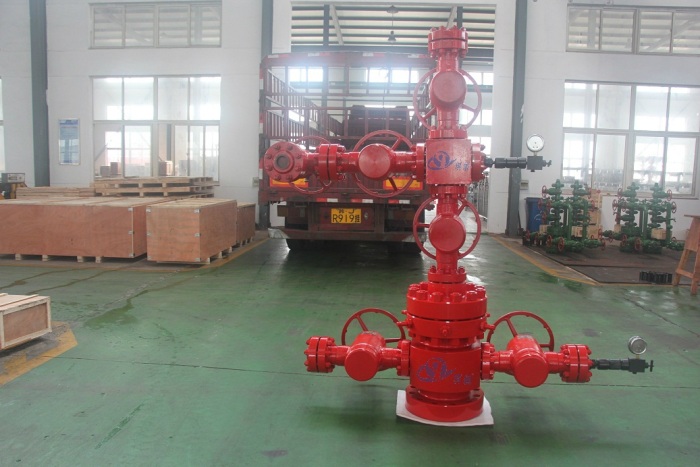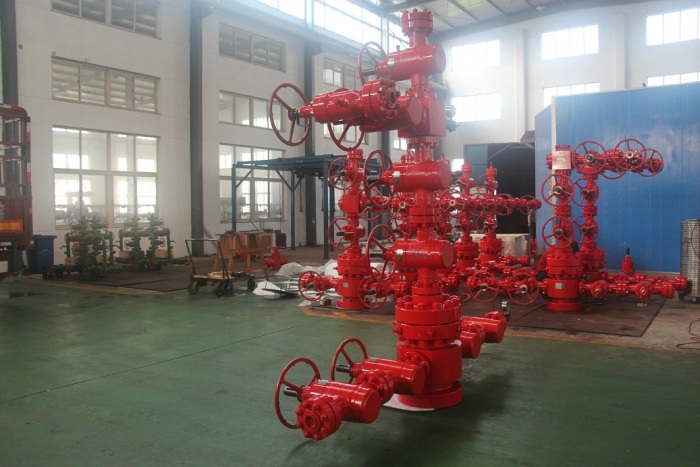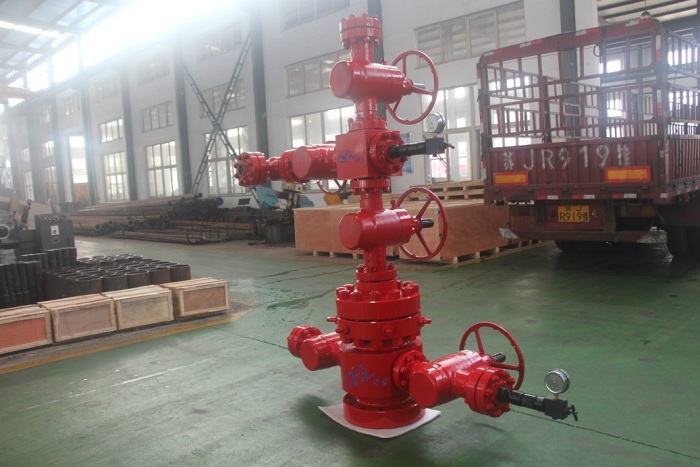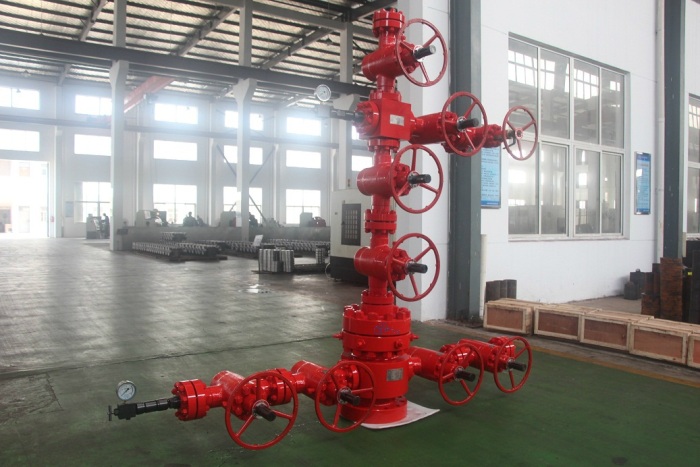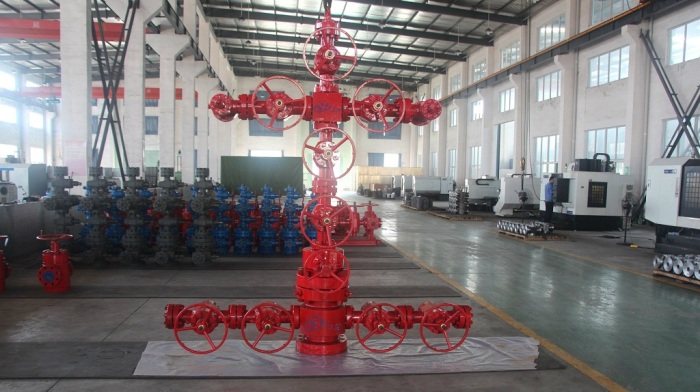 Features/Others
OilGas) production tree can be both single or double wing structures.

In order to realize remote control, wellhead xmas tree can be completed with DSV, SSV, Pneumatic & Hydraulic control systems.

Choke valve type: adjustable or positive

On-Time delivery

Very competitively priced
All of Qihang's raw materials and wellhead xmas trees are subject to strict and comprehensive quality check and testing.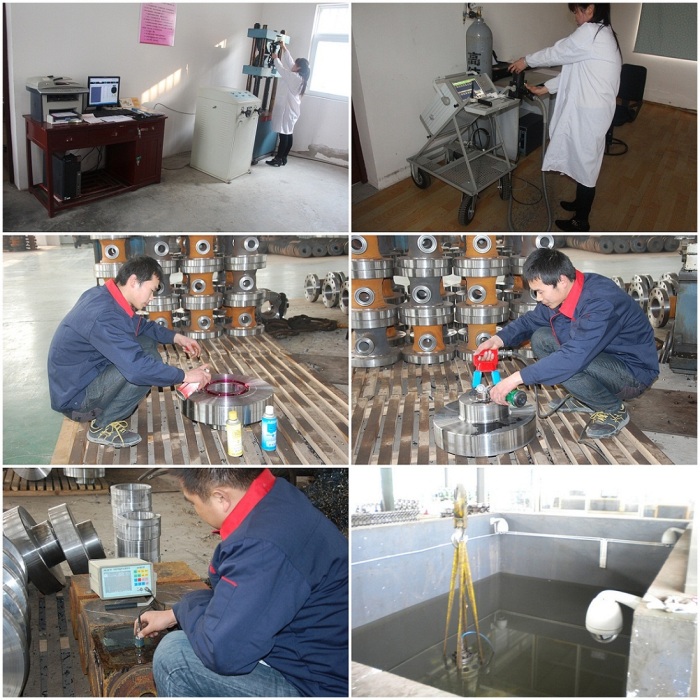 API-6A Wellhead Assembly Christmas Trees are ready for delivery.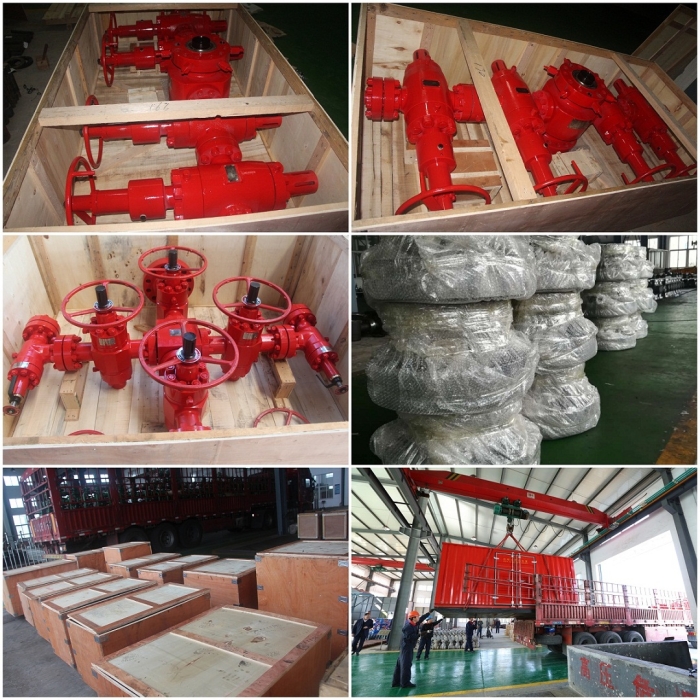 Qihang produces various types of High Quality API 6A Wellhead Assembly & Christmas Trees at Truly Competitive Prices.

Contact us Today for your specific requirements.