Overview
API6A Demco Mud Gate Valve is mainly used for drilling mud circulating system in oilfields, It is used to control the flowing and stopping of mud. Our company's QH-DM series mud gate valves have been widely used in drilling standpipe manifolds, pump manifold block valves, high pressure mud pipelines, wellhead and petroleum/gas pipelines, and high pressure frac service. This type valve can be hard seal or soft seal with pressure up to 7500 PSI. The QH-DM Mud Gate Valve is available in sizes 2" to 6" (50 mm to 150 mm) with butt-welded end, Hammer Union End or flanged end connections.
We are a professional wellhead assembly christmas tree, API6A valves, and oilfield manifolds manufacturer. All of our mud gate valves are fully designed, produced, and tested as per API 6A, API16C, and NACE-MR0175 standards. We can also design and produce mud gate valve according to customers' special requirements.
Detailed Specifications:
Product Name: Mud Gate Valve
Nominal Bore: 2" to 6"
Standards: Manufactured and Tested in Accordance with API Spec 6A, NACE MR0175
Pressure Rating: 2000 PSI to 7500 PSI
End Connection: Flange, Threaded, Butt-Welded, Hammer Union
Material Class: DD, EE, FF
Temp Class: L, P, R, S, T, U, V
Performance Requirement: PR1, PR2
Product Specification Level: PSL1, PSL2, PSL3, PSL4
Traceability: Qihang's API6A Demco Mud Gate Valves are supplied with full traceability documentation for each component.
Application: Drilling standpipe manifolds, high pressure mud pipelines, wellheads and petroleum/gas pipelines etc
Features/Advantages:
Gate material can be nickel plated carbon steel, aluminum bronze, Monel or stainless steel, which ensure fine wear-resistant & corrosion-resistant performance.

Regular material of seat is Stainless Steel with HNBR

Valve seat and gate are sealed by Metal to Metal Sealing

Low Operating Torque

Easy to open and close

Optimal for mud drilling operation systems
Qihang's 2" and 4" -5000PSI Butt Weld Demco Mud Gate Valves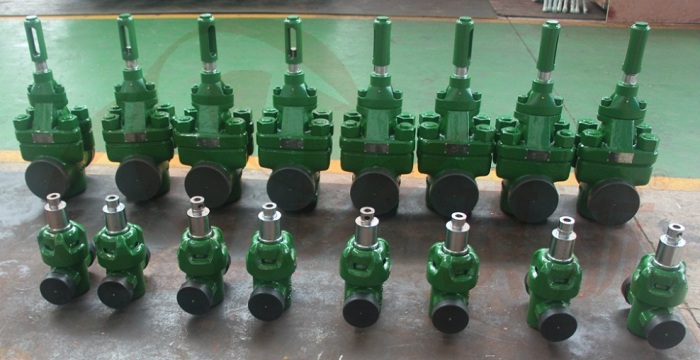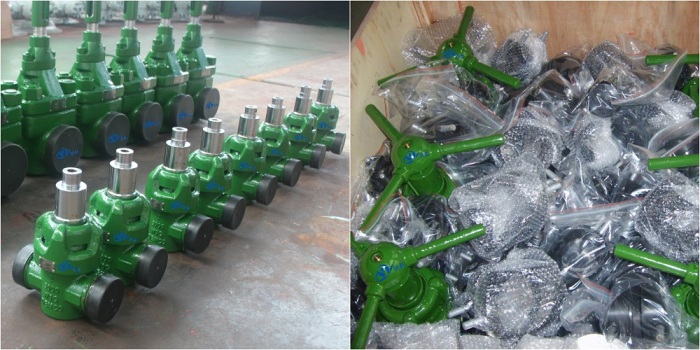 Image gallery of Demco Mud Gate Valves with Hard Seal and Hammer Union Connections

Qihang produces Top Quality API6A Demco Mud Gate Valves at Competitive Prices.

Contact us Today for your specific needs.