Overview
Surface Safety Valve (SSV) is a hydraulically actuated, fail-safe gate valve for producing or testing oil and gas wells with high flow rates, high pressures, or the presence of H2S. It is essentially a shutdown valve installed at the upper wellbore for emergency shutdown to protect the production tubings and wellhead in case of overpressure. Safety Valves are widely used in Wellhead Christmas Tree and Ground Choke Manifold. It can quickly shut down the well upstream in the event of overpressure, failure, fire, a leakage in downstream equipment, or any other well emergency requiring an immediate shut-down.
The Well Test Surface Safety Valve is remotely operated by an emergency shutdown device (ESD), which can be triggered automatically by high or low pressure pilot actuators in the event of abnormal conditions.
Surface Safety Valve can efficiently avoid the ultimate disaster which can result in release of reservoir fluids to the surroundings, making it a very important component of a well completion.
Detailed Specifications:
Product Name: Hydraulic Surface Safety Valve
Nominal Bore: 1-13/16", 2-1/16", 2-9/16", 3-1/16", 3-1/8", 4-1/16"
Standards: API Spec 6A, API 16C, NACE MR0175 etc
Rated Working Pressure: 2000 PSI to 15000 PSI
Operation Type: Hydraulic
Main Material: AISI 4130 (Forged), other material is available upon request
Connection: AI 6A Flange, Hammer Union
Working Medium: Oil, Natural Gas, Water, Mud, Gas containing H2S, CO2
Material Class: AA, BB, CC DD, EE, FF, HH
Temp Class: L, P, R, S, T, U, V
Performance Requirement: PR1, PR2
Product Specification Level: PSL1, PSL2, PSL3, PSL4
Application: Exploration and well testing etc
Features/Others:
Integral forged valve body with fine mechanical properties.

Adopts the FC or FLS gate valve structure


Provides immediate well closure through the use of the ESD

Can be triggered automatically when used in conjunction with high- or low-pressure pilot actuators or manually through the use of ESD remote shut-in stations

Applicable to master valve and wing valve of Christmas tree and surface manifold

On-Time delivery and competitively priced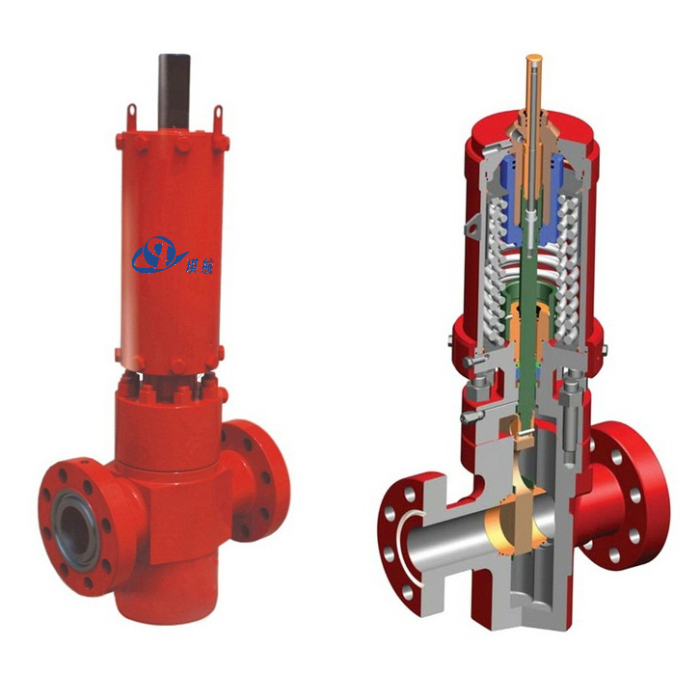 Qihang produces High Quality API Hydraulic Surface Safety Valve (SSV) at Truly Competitive Prices.
Contact us Today for your specific needs.