Overview
Studded Tees and Crosses are very important components for Wellhead Assembly Christmas Tree. They are assembled on the X-mas Tree where an angled connection is required. They are made from solid metal block. Boundary Dimensions - Bore and centerline-to-face dimension shall conform to API 6A standards. Common configurations include 4 way, 5 way, and 6 way crosses along with ells and tees with pressure ratings from 2,000 to 20,000 psi.
Qihang's Forged Crosses and Tees (studded crosses, studded tees, flanged crosses, flanged tees) are field-proven which are fully designed, manufactured, and tested according to API 6A and API Spec Q1 standards. The standard material is forged AISI 4130/4140 low alloy or AISI 410 Stainless Steel. Various sizes and pressure ratings are available at competitve prices.
Detailed Specifications:
Product Name: API-6A Tees & Crosses
Nominal Bore: 2 1/16″, 2 9/16″, 3 1/8″, 3 1/16″, 4 1/16″, 7-1/16"
Material: AISI 4130 Alloy or 410 Stainless Steel (Forged)
Connection Type: Flanged or Studded
Standards: API Spec 6A, NACE MR0175
Pressure Rating: 2000 PSI to 20000 PSI
Material Class: AA, BB, CC DD, EE, FF
Temp Class: L, P, R, S, T, U, V
Performance Requirement: PR1, PR2
Product Specification Level: PSL1, PSL2, PSL3, PSL4
Paint Color: Red, Blue or Customized
Traceability: Qihang's API-6A Tees and Crosses are supplied with full traceability documentation for each component.
Application: Wellhead Assembly Christmas Tree Connection, API Manifolds, Frac Tree etc.
Features/Others:
The basic material is usually AISI 4130 Alloy Steel or AISI410 Stainless Steel

Overlays like SS 316L or Inconel 625 on ring groove can be incorporated for corrosion resistance.

Studded/Flanged crosses and tees shall undergo hydrostatic body test and drift test as per API 6A standards prior to delivery

Custom sizes and specificaitons are available upon request

Simple structure with reliable performance

Competitively priced
Image gallery and applications of API-6A Studded Tees and Crosses produced by Qihang Wellhead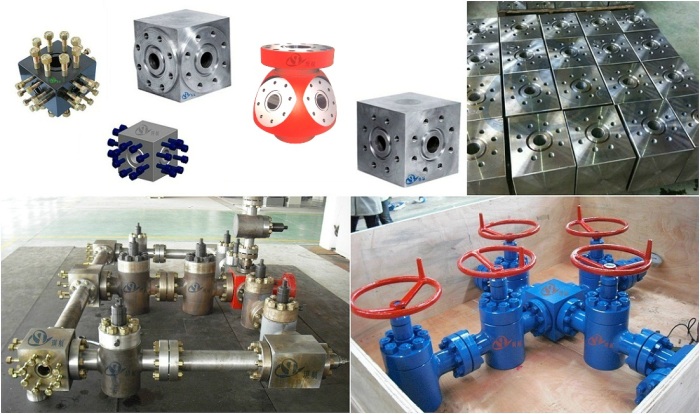 All of Qihang's raw materials and products are subject to rigorous and comprehensive quality check and testing.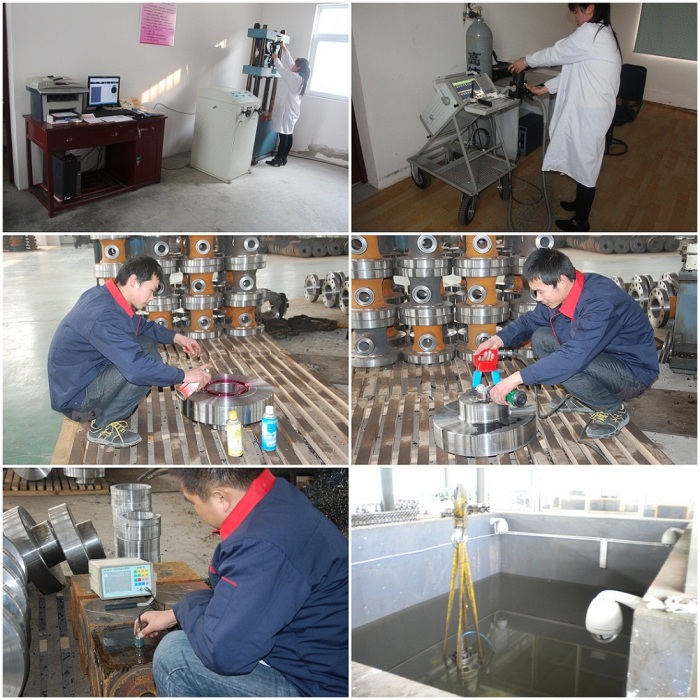 Delivery of Qihang's API-6A Wellhead Assembly Xmas Trees with Forged Tees and Crosses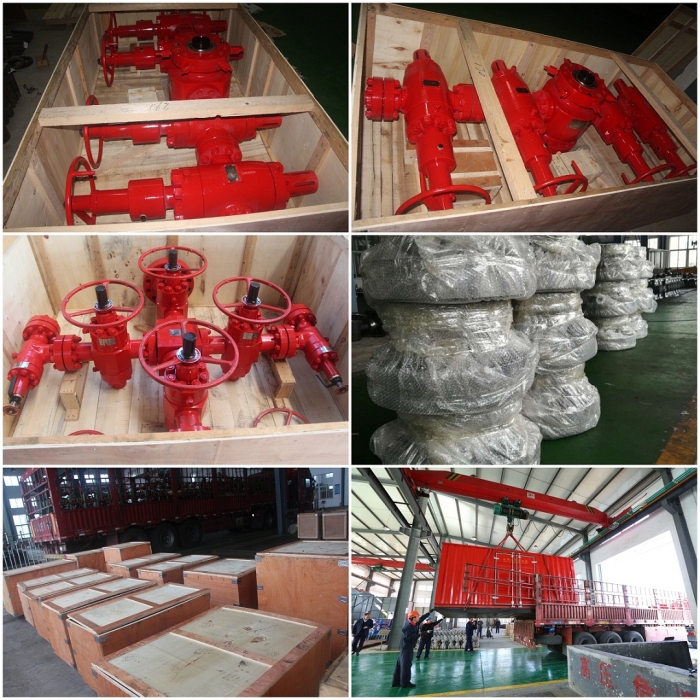 Qihang produces Top Quality API 6A Wellhead Component Tees & Crosses at Competitive Prices.

Contact us Today for your specific needs.