Overview
Frac Head, also known as Fracturing Head or Goat Head, is the equipment often be used on Frac Tree and Frac Stack during fracturing operation. It is designed to provide systematic and safe fluid flow while pumping high volumes at extreme pressures during frac completions. The frac head diminishes the risks normally associated with using substandard equipment. Fracturing head is available in various wellhead connection sizes and two pressure ranges with 2-in, 3-in, or 4-in 1502 frac inlets and constructed with 15,000 psi or 10,000 psi working pressure flanges.
Frac Head usually comes in studded and flange-end connections types. Aside from flanged style frac head, we can also produce threaded type and "Inlet" type frac head. Available with various sizes and inlets used to tie multiple frac lines into the frac tree, we can also design and produce many types of frac heads according to customers' specific requirements.
All of our frac heads are strictly manufactured in accordance with API 6A standards and our frac heads have been widely used on frac trees with long-lasting reliable performance.

Detailed Specifications:
Product Name: Frac Head, Fracturing Head, Goat Head
Main Bore Size: 4-1/16", 5-1/8", 7-1/16"
Outlet Size: 3-1/16", 4-1/16"
Number of Outlets: 4, 6
Outlet Angles: 45 degree or 60 degree
Standards: API Spec 6A, NACE MR0175, ISO 9001, ISO14001, CE etc
Working Pressure: 5000PSI/5M, 10000 PSI/10M, 15000 PSI/15M
Material Class: DD, EE, FF
Temp Class: L, P, R, S, T, U, V
Performance Requirement: PR1, PR2
Product Specification Level: PSL1, PSL2, PSL3, PSL4
Application: Frac Tree, Frac Wellhead Assembly
Paint Color: Red or Customized
Origin: China
Image gallery of forged AISI4130 API6A Frac Heads-Goat Heads produced by Qihang Wellhead
Different Types of forged API-6A Frac Head/Goat Head

Size Chart of API 6A Frac Heads/Goat Heads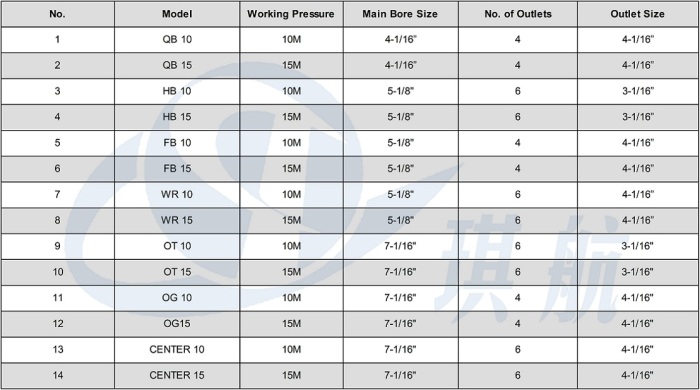 All of Qihang's raw materials and products are subject to strict and comprehensive quality check and testing.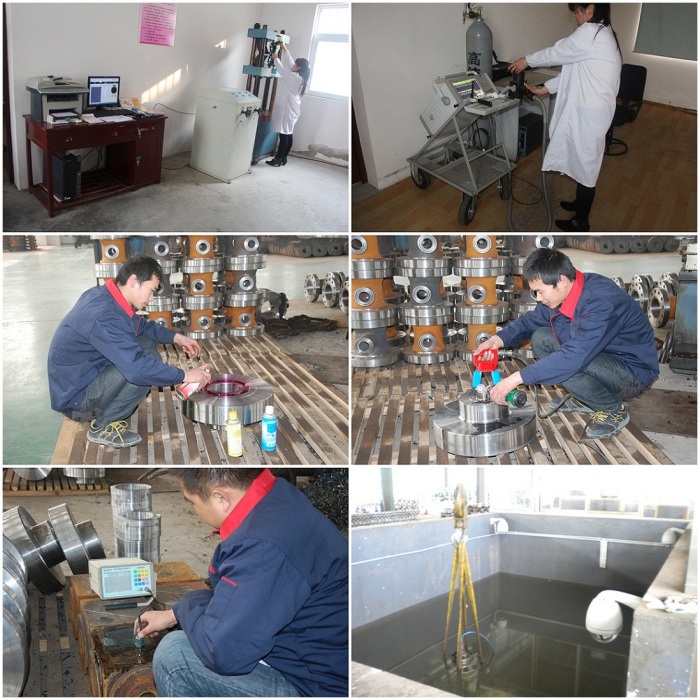 API-6A wellhead assembly xmas trees are ready for delivery.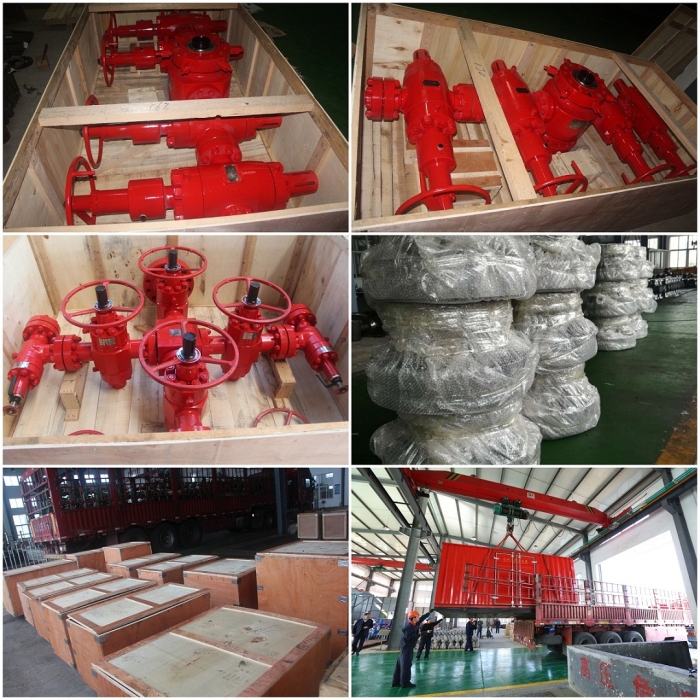 Qihang produces Top Quality API 6A Frac Heads/Goat Heads at Truly Competitive Prices.

Contact us Today for your specific needs.