Overview
Qihang's Hammer Unions are manufactured from steel forings, in accordance with service requirements in sizes from 1/2" to 12", with pressure ratings up to 20,000 PSI cold working pressure. The materials we use meet ASTM and AISI standards. Our Hammer Unions for sour gas service are produced in accordance with NACE MR-0175 & API RP-14E. As a standard, each model of hammer union is color coded for quick identification. We thoroughly inspect each hammer union to ensure consistently dependable service in the most extreme conditions.
Detailed Specifications/Features:
Product Name: Forged Hammer Unions
Size: 1/2" - 12"
Working Pressure: 500 PSI to 20000 PSI
Material: Forging Steel
Fig Number: Fig. 50, Fig. 100, Fig. 101, Fig. 200, Fig. 201, Fig. 206, Fig. 207, Fig. 211, Fig. 300, Fig. 400, Fig. 602, Fig. 1002, Fig. 1003, Fig. 1004, Fig. 1502, Fig. 2002, Fig. 2202, Fig. 6666
End Connections: API Pipe Line(Threaded), Butt Weld, NPTS
Thread Gauging: Acme thread and line pipe threads are gauged by standard plug & ring gauges.
Sealing Design: The conical and spherical surfaces of the female and male subs respectively; form an effective metal-to-metal seal in case of low pressure services. For medium pressure mostly; an 'O' ring is provided in the male sub; in addition to the metal to metal seal. For high pressure, a lip type seal ring is provided for primary seal in the female sub. The seal protects the secondary metal to metal seal from corrosion and limits fluid flow turbulence. For sour service applications, viton seals are provided.
Standards: API 6A, NACE MR0175, ISO 9001, ISO14001 etc
Interchangeability: Qihang's Hammer Unions or end connections are 100% interchangeable with FMC Weco unions and all of the other major brands.
Traceability: Qihang's hammer unions are supplied with full traceability documentation for each component.
Application: Standard Service, Low Temperature Service, Sour Gas Service, H2S service
Origin: China
Specifications for Threaded & Butt Weld Hammer Unions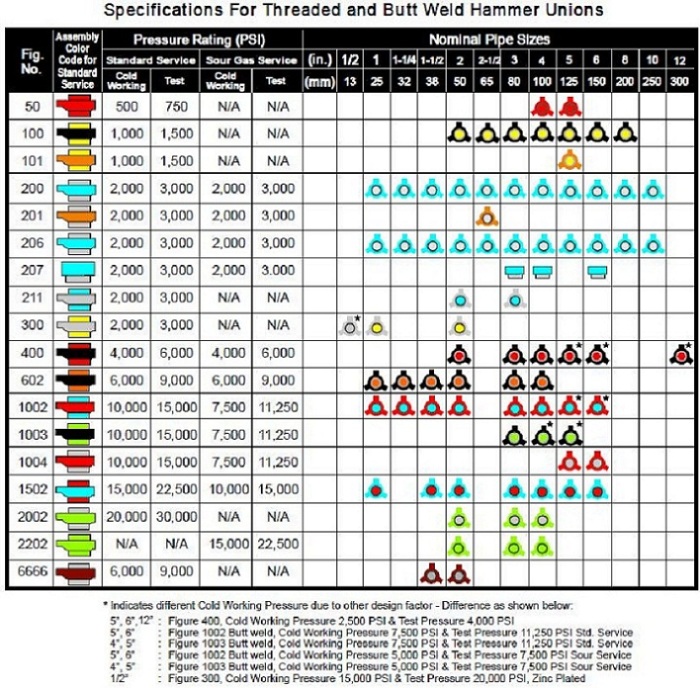 Forged Fig 1502, Fig 602, Fig 1002, Fig 1003 Hammer Unions ready for delivery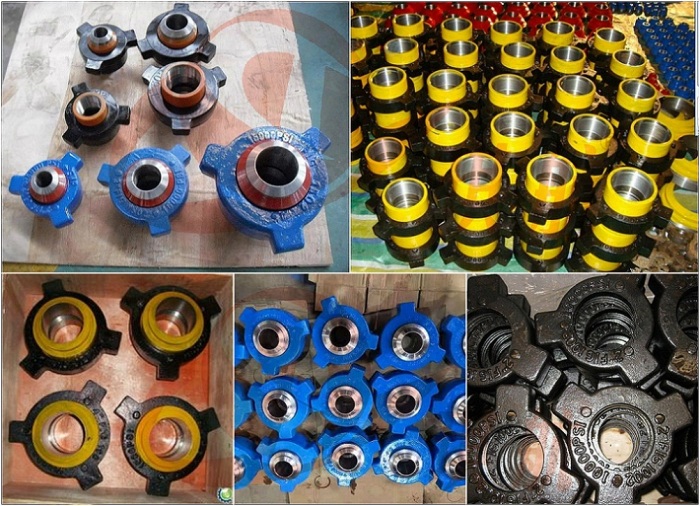 All of Qihang's raw materials and products are subject to rigorous and comprehensive quality check and testing.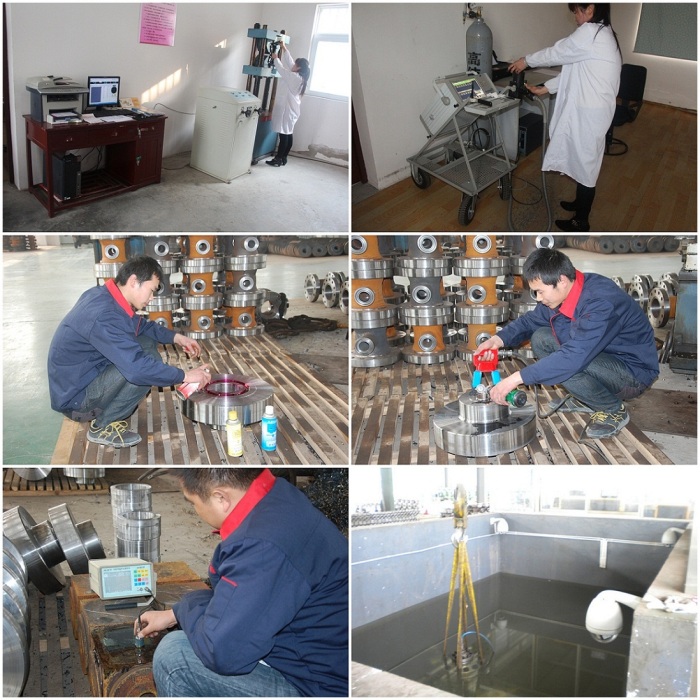 Qihang produces High Quality Weco Hammer Unions at Competitive Prices.

Contact us Today for your specific needs.