Overview
Surface Safety Valve (SSV) or Shutdown Valve is a fail-safe gate valve which is used to quickly shut down the well upstream in the event of overpressure, failure, fire, a leakage in downstream equipment, or any other well emergency requiring an immediate shut-down. Surface Safety Valves are installed on oil & gas wellhead christmas tree, transmission, storage, manifold or other applications where fail-safe capability is required.
SSV can be driven by hydraulic actuator or pneumatic actuator depends on the pressure rating. The pneumatic actuator mainly comes in two types, Diaphragm Actuator and Piston Actuator. Pneumatic piston or diaphragm actuator is installed on the top of the bonnet which controls the open and close of the valve by pneumatic pressure. Surface Safety Valve can be conveniently remotely-operated by an emergency shutdown device (ESD), which can be triggered automatically by high or low pressure pilot actuators in the event of abnormal conditions. Surface Safety Valves (SSV) play a very important role in the wellhead safety protection system.
All Qihang's Hydraulic Actuator SSVs and Pneumatic SSVs are fully designed and manufactured in accordance with API 6A, NACE MR0175, and other relevant standards. Available in sizes from 1-13/16" to 7-1/16" and working pressure up to 20000PSI. We can also design and produce as per customer's specific requirements. We have put great efforts and much considerations into these valves and made them availabe in various options to accomodate different operating environments.
Detailed Specifications:
Product Name: Pneumatic Diaphragm Actuator Surface Safety Valve, Pneumatic Piston Actuator Surface Safety Valve
Size: 1-13/16" - 7-1/16"
Standards: API Spec 6A, API 16C, NACE MR0175, CE, ISO9001 etc
Rated Working Pressure: 2000 PSI to 15000 PSI
Driven By: Pneumatic Diaphragm Actuator, Pneumatic Piston Actuator
End Connection: AI 6A Flange, Hammer Union, Thread, BW etc
Working Medium: Oil, Natural Gas, Water, Mud, Gas containing H2S, CO2
Material Class: AA, BB, CC DD, EE, FF
Temp Class: K, L, P, R, S, T, U, V
Performance Requirement: PR1, PR2
Product Specification Level: PSL1, PSL2, PSL3, PSL3G
Application: Surface Wellhead Christmas Tree, Flowlines, Pipeline Systems, Manifold, Well Testing etc
Features/Others:
Can be used with wing valve, secondary master, flow lines, pipeline valves or any where automatic actuator control of gate valves is required;

large piston area permits use of low-pressure air or gas control systems;

Large diaphragm area allows the use of low pressure air or gas control systems. A relief valve on the cylinder acts to protect against damage to the diaphragm in case of excessive pressure increase;

Actuator can be removed quickly from the valve without the use of special tools or an external pressure source;

All parts are made for maximum resistance to corrosion in salt air and for H2S and C02 applications;

Sealing surface is TC(Tungsten Carbide) coated or the QPQ with the excellent performance of anti-corrosion and wear-resistance;

It can be remotely controled with the controlling system.


On-Time delivery and competitively priced
Pneumatic Diaphragm Actuator Surface Safety Valves (SSV) ready for delivery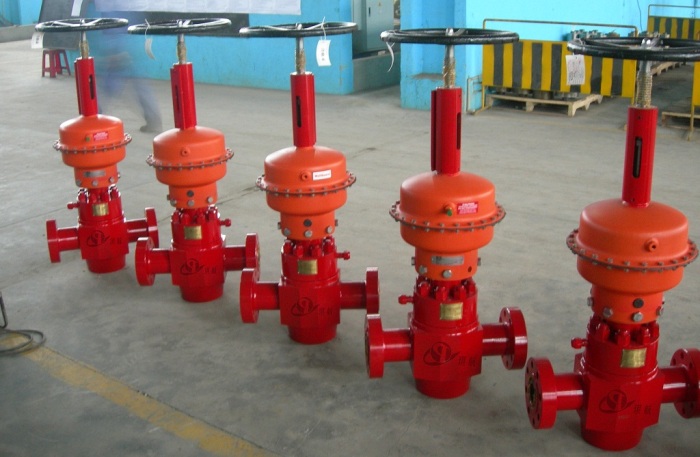 All of Qihang's raw materials and products are subject to strict and comprehensive quality inspection and testing.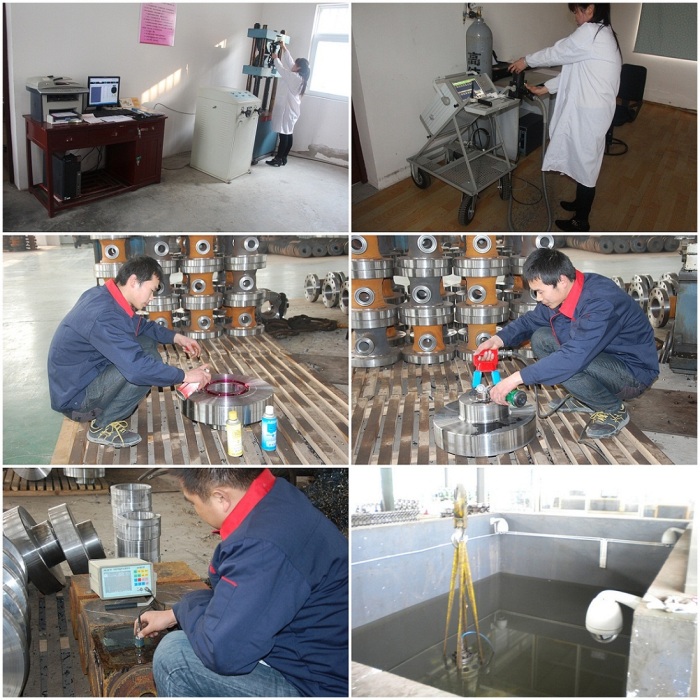 Qihang produces High Quality API Pneumatic Diaphragm/Piston Actuator Surface Safety Valves at Unbeatable Prices.
Contact us Today for your specific needs.