Overview
A Choke Valve is a very important part of Wellhead Christmas Tree and Choke Manifold. It is a type of control valves, mostly used in Oil & Gas production wells to control the flow of well fluids being produced. Another purpose that the choke valves serve is to kill the pressure from reservoir and to regulate the downstream pressure in the flowlines. Choke valves allow fluid flow through a very small opening, designed to kill the reservoir pressure while regulating the well production. The reservoir fluids can contain sand particles, therefore the choke valves are usually designed to handle an erosive service. Typically Oil & Gas producing wells have two choke valves in series, one non-regulating choke valve (Positive or Fixed) and one regulating choke valve (Adjustable) downstream to the non-regulating choke valve.
As a professional wellhead assembly christmas tree manufacturer, Qihang supplies various types of choke valves, such as Adjustable Choke Valves, Positive/Fixed Choke Valves, Hydraulic Choke Valve, Manual or Hydraulic Orifice Choke Valves. All of our choke valves are fully designed, produced, and tested as per API 6A, API 16C, and NACE-MR0175 standards. Available in bore sizes from 1-13/16" to 7-1/16" and rated working pressure up to 15000PSI. The standard material is AISI4130 Forged alloy steel. Other specific sizes, material, and configurations are also availabe upon request.
Detailed Specifications:
Product Name: Adjustable Choke Valve, Multiple Orifice Choke Valve, Multi-Orifice Sleeve Choke Valve
Choke Types: Adjustable Choke Valves, Positive/Fixed Choke Valves, Hydraulic Choke Valve, Manual or Hydraulic Orifice Choke Valves
Nominal Bore: 1-13/16" - 7-1/16"
Standards: API Spec 6A, API 16C, NACE MR0175
Pressure Rating: 2000 PSI to 15000 PSI
End Connection: Flanged, Threaded, Hammer Union
Working Medium: Petroleum, Natural Gas, Water, Mud, Gas containing H2S, CO2
Material: AISI 4130 Forged Alloy Steel
Material Class: AA, BB, CC DD, EE, FF
Temp Class: L, P, R, S, T, U, V
Performance Requirement: PR1, PR2
Product Specification Level: PSL1, PSL2, PSL3, PSL3G, PSL4
Traceability: Qihang's choke valves are supplied with full traceability documentation for each component.
Interchangeability: 100% interchangeable with Cameron H2 adjustable/positive choke valves and other major brands.
Application: Wellhead Christmas Tree, Choke and Kill Manifolds, High Pressure Pipelines etc.
Features/Others:
Integral forged valve body with fine mechanical properties.

Trims are made of material with fine wear resistance and scour resistance.

Internal parts can be easily disassembled and replaced.

On-Time delivery

Competitively priced
Image gallery of various types of API-6A choke valves-Adjustable Chokes, Multiple Orifice Chokes, Multi-Orifice Sleeve Chokes.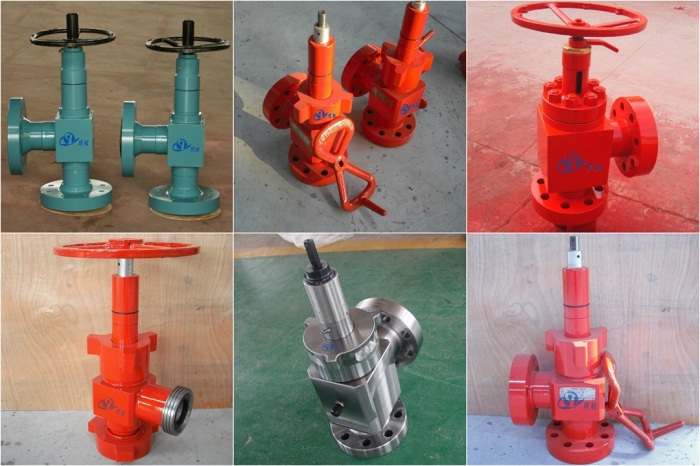 All of Qihang's raw materials and products are subject to strict and comprehensive quality check and testing.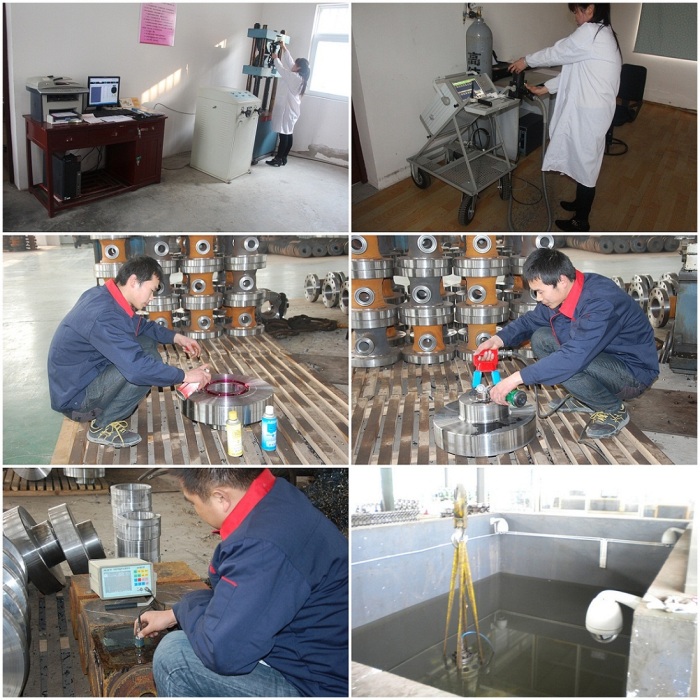 Qihang produces Top Quality Choke Valves for wellhead christmas tree and choke manifolds at Competitive Prices.


Contact us Today for your specific needs.