Overview
Drilling Stabilizers are integral downhole equipment used in the bottom hole assembly (BHA) of a drill string. It mechanically stabilizes the BHA in the borehole in order to avoid unintentional sidetracking, vibrations, and ensure the quality of the hole being drilled. Stabilizer is composed of a hollow cylindrical body and stabilizing blades, both made of high-strength steel. The blades can be either straight or spiralled, and are hardfaced for wear resistance. Usually 2 to 3 stabilizers are fitted into the BHA, including one just above the drill bit (near-bit stabilizer) and one or two among the drill collars (string stabilizers).
Several types of drilling stabilizers are used in today's oilfield. While integral stabilizers (namely fully machined out of a single piece of steel) tend to be the norm. The types of drilling stabilizers we can supply are as below,
Integral Blade Stabilizer (IBS)
Integral Blade Stabilizers are machined from a single piece of high strength AISI 4145H or non-magnetic steel, integral blade stabilizers (IBS) eliminate the risk of blades falling into the wellbore. Available with either Spiral Blades at different angles or Straight Blades. Spiral blades ensure 360° surface contact, while straight blades provide maximum fluid concentration. Dressed with an optimal hardfacing solution, our integral blade stabilizers are suitable for most formations, from soft to abrasive.
Welded Blade Stabilizer
As its name suggests, the blades are welded onto the body. Welded Blade Stabilizers are an economical alternative to integral blade stabilizers for soft and medium hard formations. This type stabilizer is usually not advised on oil wells due to the risks of losing blades, but is regularly used when drilling water wells or on low-cost oilfields. Full-length heat treatment and thorough non-destructive tests of all welding welding seams ensure maximum robustness. Available in straight blade and spiral blade design with 3 or 4 blades per stabilizer.
Stabilizer Blade Types
Qihang's welded and integral stabilizers are available with blades of the following wrap angles.
Straight Blade

Open Spiral: 180 – 220° wrap angle

Full Spiral: 300 – 350° wrap angle

Tight Spiral: 500 – 600° wrap angle
Spiral blades are usually right-handed, left-handed spirals can be furnished upon request.
Replaceable Sleeve Stabilizer
Replaceable sleeve stabilizer, where the blades are located on a sleeve, which is then screwed on the body. This type stabilizers are are ideal in remote areas, where repairs and redressing of the blades are not feasible. The sleeve can be changed easily on the drill floor without the need of special tools.
Non-Rotating Sleeve Stabilizer(Rubber Sleeve Stabilizer)

Made from special polyurethane, rubber sleeve stabilizers can be used in hard and abrasive formations, as wear on the sleeves is much lower compared to other stabilizer types.
All of Qihang's Drilling Stabilizers are fully designed, produced, and tested in accordance with API 7-1 standards. Available in sizes from 6" to 36". The standard material is AISI 4145H Mod Steel, Non-Magnetic (Non-Mag) Steel. Other sizes and material are also available upon request.
Detailed Specifications:
Product Name: Drilling Stabilizer, Downhole Equipment-Drilling Stabilisers
Stabilizer Types: Integral Blade Stabilizer (IBS) (Straight or Spiral), Welded Blade Stabilizer, Replaceable Sleeve Stabilizer, Non-Rotating Sleeve Stabilizer(Rubber Sleeve Stabilizer)
Types: Drill String type and Near-Bit type.
Hole Size: 6" - 36" or customized
Positions: Near-Bit (box/box), Drill Collar String (box/pin)
Hardfacing Type: HF1000, HF2000, HF3000, HF4000, HF5000
Material: AISI 4145H Mod Steel, Non-Magnetic (Non-Mag) Steel, other material is also available
Standards: API Spec 7-1, ISO 9001, ISO14001, CE etc
Delivery Condition: Semi-finished stabilizer forgings or Finished Stabilizer
Paint Color: Red, Blue, Green or Customized
Packing: Plywood
Origin: China
Image Gallery of API Drilling Stabilizers, Stabiliser Forgings, Integral Blade Stabilisers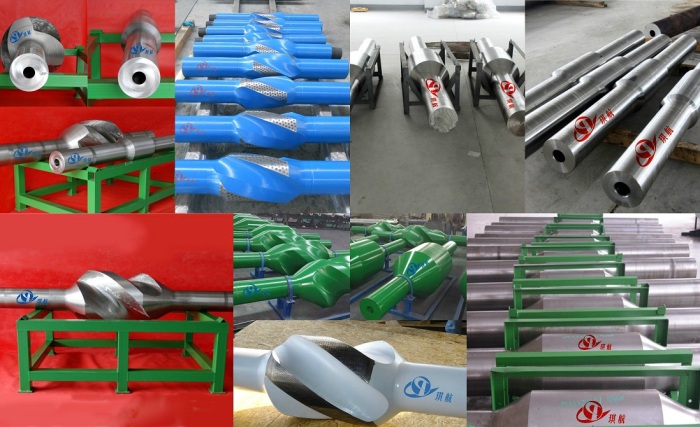 All of Qihang's raw materials and products are subject to strict and comprehensive quality check and testing.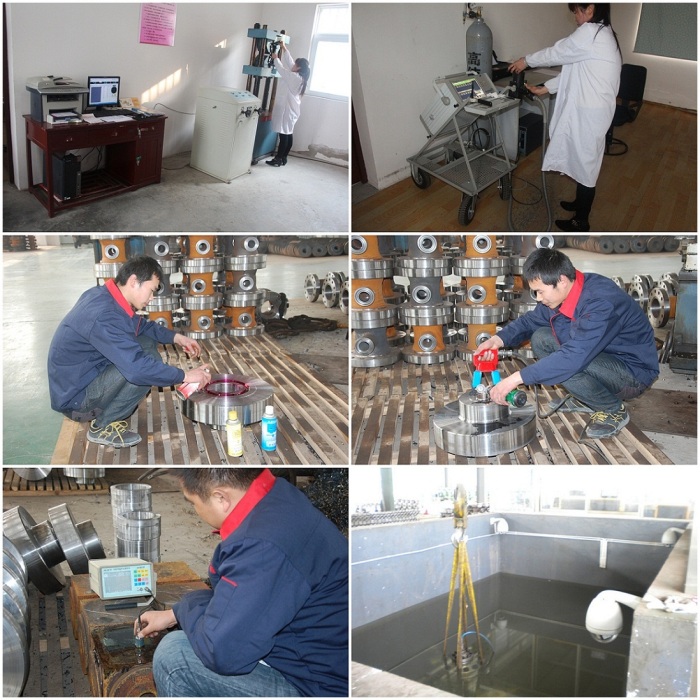 Wellhead Assembly Christmas Trees for Shale Gas Wells are ready for delivery.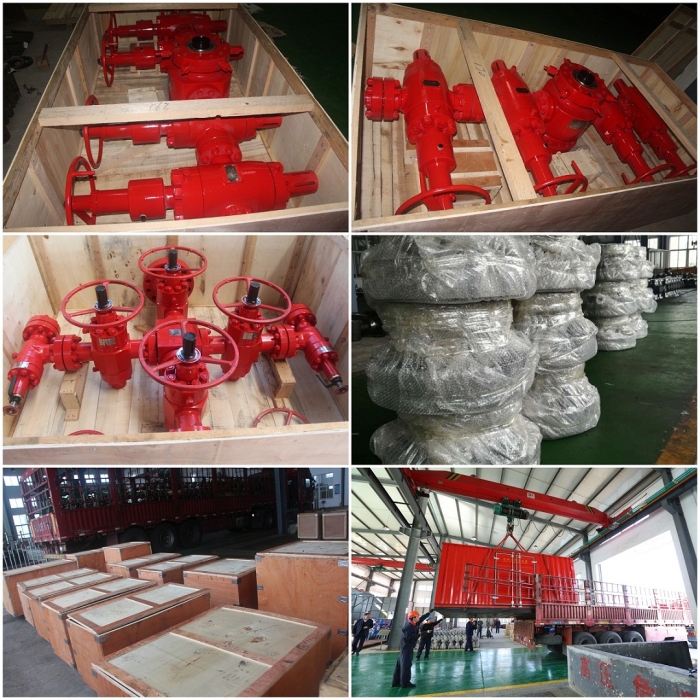 Qihang supplies Top Quality Drilling Stabilizers and Forgings at Competitive Prices.
Contact us Today for your specific needs!