Overview
Plug Catcher, also referred to as Ball Catcher, or Junk Catcher, is the equipment often used for fracturing, drilling, or well testing operation. The Plug/Junk Catcher is designed to remove larger pieces of well debris from the well effluent during operations such as fracturing flowback, sand consolidation testing and completion clean-up after perforating or drilling out a bridge plug. It is positioned upstream of the wellhead sand separator or choke manifold to avoid damage and plugging of the downstream process.
Plug catcher is generally skid-mounted for easy transportation, c/w a bypass loop which is able to back flush and dump chunks. Our plug catchers retain more chunks from drilled plugs than most other manufacturers. By reversing circulation of debris with the plug catcher, it eliminates the need to shut down the machine to clean the screen. It works effortlessly to remove large solid debris immediately and eliminates damage or blockage.
Qihang's Plug Catchers are fully designed, manufactured, and tested in accordance with API 6A standards. Available in a wide range of sizes, working pressures and configurations and can be customized to the clients' specific requirements including dual catcher line designs to allow continuous debris removal and various sizes of perforated pipes.
Detailed Information:
Product Name: Oilfield Plug Catcher, Ball Catcher, or Junk Catcher
Chamber: 7-1/16" or Customized
Strainer/Filter Sizes: 4" or as per customers' requirements
Inlet: 3" 1502 Female or 4-1/16"
Outlet & Dump: 2" 1502 Male or 2-1/16"
Screen Choices: Mesh, Hole-Layout, Cap-Style
Working Pressure: 5000PSI/5M, 10000 PSI/10M, 15000 PSI/15M
Working Temperature: P-U (-29°C-121°C)
Design Codes & Standards: API Spec 6A, NACE MR0175, ISO 9001, ISO14001, etc
Material Class: DD, EE, FF
Performance Requirement: PR1, PR2
Product Specification Level: PSL3, PSL3G
Paint Color: Blue, Red or Customized
Origin: China
Features/Others:
Single-barrel with bypass or dual-barrel with bypass

Sweet or Sour service rated

Retains large amounts of debris

Optimal performance

Minimal maintenance needed


Designed for prolonged life use

CAMERON FC type GATE VALVE for high pressure performance

Competitively Priced & On-Time Delivery

Custom-Made service is available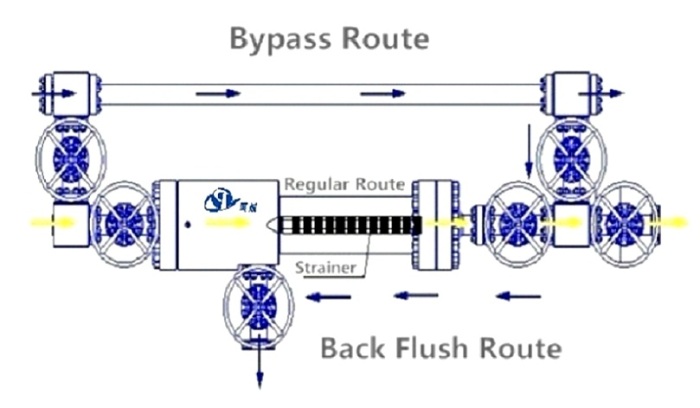 Image gallery of API-6A Plug Catchers/Ball Catchers/Junk Catchers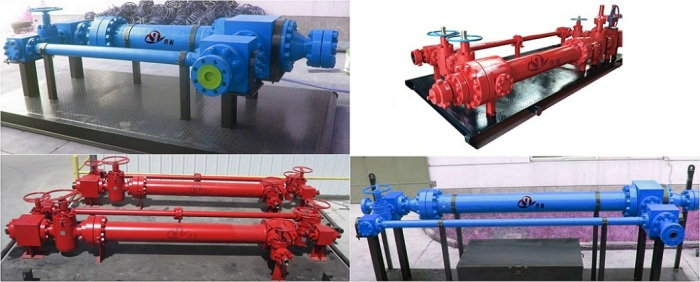 All of Qihang's raw materials and products are subject to rigorous and comprehensive quality check and testing.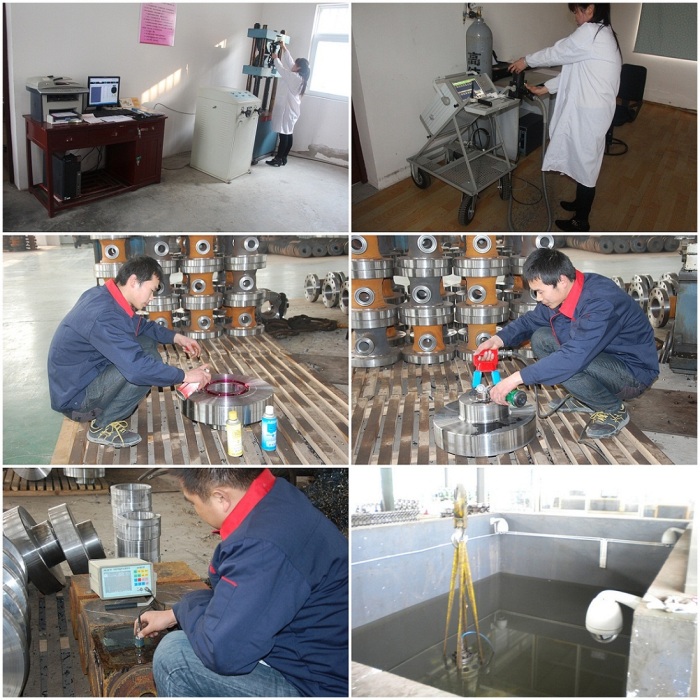 Qihang produces and offers API 6A Wellhead Plug Catchers/Ball Catchers/Junk Catchers at Competitive Prices.
Contact us Today for your specific needs.