Overview
API 6A Sand Knock-Out, also known as Sand Trap, Sand Catcher, Sand Filter, or Sand Separator, which enables separation of solids from gas during flowback and completion operations.
Qihang's Sand Knockouts are engineered to safely and efficiently separate solids from gas during flowback and completion operations. The proprietary sand knockout is designed to allow entrained solids to be removed upstream of flowback and production equipment, hence reducing damage and costly repairs. Sand Knockout Assemblies are typically manufactured with inside diameters ranging from 10" to 16-3/4" and working pressures ranging from 5,000psi to 15,000psi. Sand Knockout Assemblies can be supplied as bodied only to full assemblies, bypass valve lines and skids. Internal baffle plates are simple yet rugged and reliable design that provides a long life span and easy replacement.
Our Sand Knock-Outs are fully designed, manufactured, and tested in accordance with API 6A standards. We can also design and produce sand knockouts according to customers' specific requirements.

Detailed Information:
Product Name: Sand Knockout, Sand Trap, Sand Catcher, Sand Filter, or Sand Separator
Working Pressure: 5000PSI/5M, 10000 PSI/10M, 15000 PSI/15M
Working Temperature: P-U (-29°C-121°C)
Inlet: 3-1/16" 15M
Bypass Inlet/Outlet: 2-1/16" or 3-1/16" 15M
Sand Dumper: 2-1/16" 15M
Valve Type: Hydraulic/Manual

Gasket Type: Stainless Steel
Design Codes & Standards: API Spec 6A, NACE MR0175, ISO 9001, ISO14001, CE etc
Material Class: DD, EE, FF
Performance Requirement: PR1, PR2
Product Specification Level: PSL3
Paint Color: Red or Customized
Origin: China
Features/Others:
Gathers a large volume of solids preventing damage

Designed for prolonged life use

Coated to withstand corrosion

Built with stainless steel ring gaskets for H2S and CO2 gas service


Competitively Priced

Custom-Made service is available

Drawings of a typical API-6A Sand Knockout-Sand Trap-Sand Filter-Sand Seperator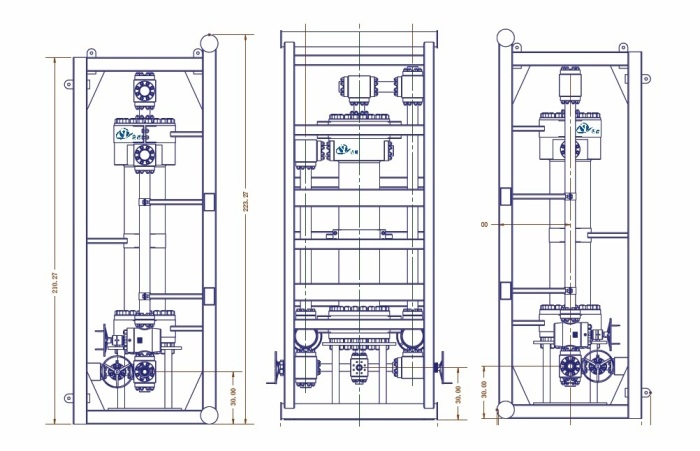 Image gallery of API-6A Sand Knockouts-Sand Trap-Sand Filter-Sand Seperators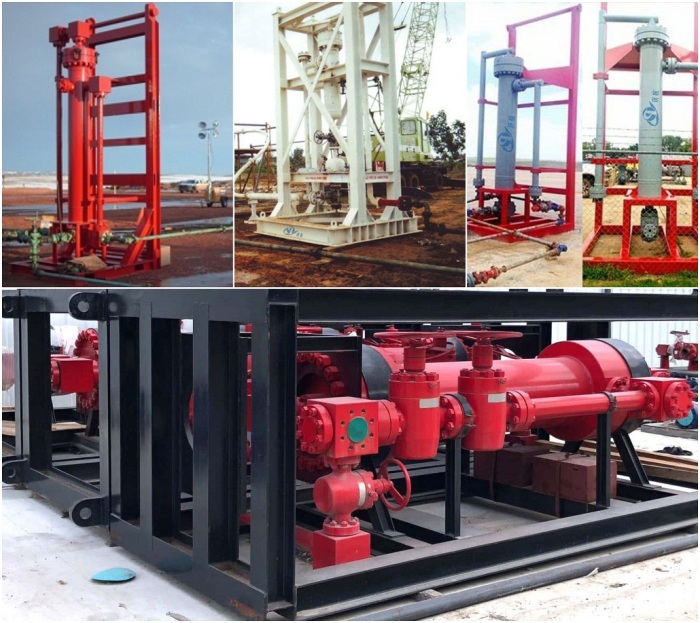 All of Qihang's raw materials and products are subject to rigorous and comprehensive quality check and testing.
Qihang designs and produces API 6A Sand Knockouts at Competitive Prices.

Contact us Today for your specific needs.