Overview
In oil drilling, a Casing Head is a simple metal flange welded or screwed onto the top of the conductor pipe (also known as drive-pipe) or the casing and forms part of the wellhead system for the well. It is the primary interface for the surface pressure control equipment, for example Blowout Preventers (for well drilling) or the Christmas Tree (for well production). The casing head, when installed, is typically tested to very strict pressure and leak-off parameters to insure viability under blowout conditions, before any surface equipment is installed.
Casing Heads are indispensable components used for connecting casing to wellhead assembly, which can support intermediate string and production string, sealing the annular space between the casings. Casing Head also can be used as a crossover connection for installation of BOP, tubing head, christmas tree and other wellhead components. Two side outlets on the casing head can be used for cement feeding, well sink monitoring, balance fluid injection and other operations.
Detailed Specifications:
Product Name: Casing Head
Flange Size: 9", 11", 13-5/8", 16-3/4", 20-3/4", 21-1/4" Other sizes are available upon request.
Casing Size: 7", 7-5/8", 8-5/8", 9-5/8", 10-3/4", 11-3/4", 13-3/8", 16", 18-5/8", 20"

Standards Carried: API Spec 6A, NACE MR0175
Pressure Rating: 2000 PSI to 20000 PSI
Side Outlets:
Line Pipe Outlets

Studded Side Outlets

Threaded Outlets

Bottom Connections: CSG, BTC, SOW, Slip-Lock, Slip-on weld, Slip-on weld with o-ring, or Threaded
Material: AISI 4130 Forged Alloy Steel-60K/75K
Material Class: AA, BB, CC DD, EE, FF
Temp Class: L, P, R, S, T, U, V
Performance Requirement: PR1, PR2
Product Specification Level: PSL1, PSL2, PSL3, PSL3G, PSL4
Application: Wellhead Assembly Christmas Tree
Features/Others:
Integral forged body (AISI4130) with fine mechanical properties.

Casing hanger installed in the body.

Casing hanger can be chosen as per different casing program and well conditions.

Top flange of casing head can be API 6B or API 6BX.

We can also provide landing plate as per request.
Image Gallery of Forged AISI4130-75K API-6A Casing Heads produced by Qihang Wellhead

All of Qihang's raw materials and products are subject to strict and comprehensive quality check and testing.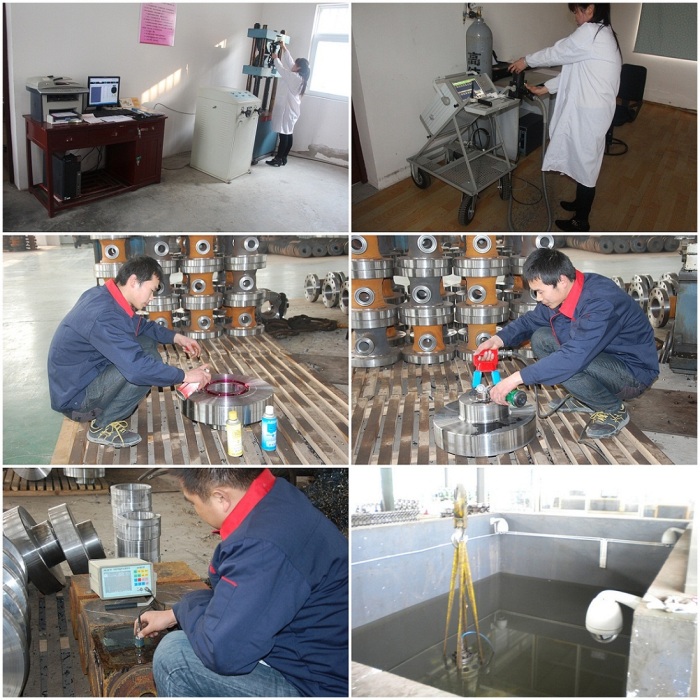 API-6A wellhead assembly xmas trees are ready for delivery.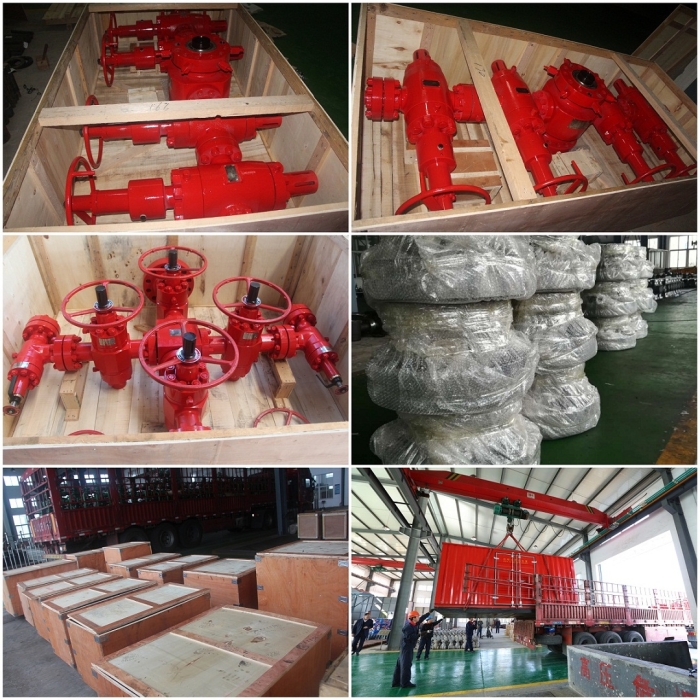 Qihang produces Top Quality API 6A Casing Head at Truly Competitive Prices.

Contact us Today for your specific needs.