Overview
The FT Drop-In Check Valve is an important tool to prevent return flow during a kick and are suitable for most drilling situations in which return flow through the drill string is a risk and normal operation requires the benefits of a full-bore sub. By preventing upward flow through the drill pipe, but allowing fluid to be pumped downward to circulate the well, the drop-in check valve provides the driller with the means to control the drill pipe pressures when required, significantly improving and simplifying well control. When blowout is going to be happened,the thread connections of the kelly is screw out immediately and the drop-in check valve will be put into the drill string and settled in the landing sub between the pipe and drill collar, at the same time, the slip will open automatically and be stuck in the zigzag flute of the landing sub. If the fluid tries to flow up, the rubber packer will expand and seal the annulus. Thus the blowout can be prevented.
Qihang's FT Drop-In Check Valves are fully designed, manufactured, and tested in accordance with API standards. Available in sizes ranging from 86 to 229 and working pressure at 5000PSI (35Mpa) and 10000PSI(70Mpa). We can also design and produce the valves according to customers' specific requirements.

Detailed Specifications:
Product Name: FT Drop-In Check Valve, API Retrievable Drop-in Check Valve
Size: FT86, FT105, FT121, FT152, FT159, FT162, FT165, FT178, FT203, FT229 or customized
Standards: API, ISO9001, CE etc
Rated Working Pressure: 5000 PSI(35Mpa), 10000 PSI(70Mpa)
Material: AISI 4145H, other material is available upon request
API Thread Connection: NC26, NC31, NC38, NC46, NC50, 6-5/8REG, 7-5/8REG
Paint Color: Blue, Red, or Customized
Application: Oilfield Well Drilling
Packing: Plywood
Brand: Qihang
Condition: Brand New
Origin: China



Mechanical Performance and Hardness of FT Drop-In Check Valve




Specifications of FT Drop-In Check Valve
All of Qihang's raw materials and products are subject to strict and comprehensive quality inspection and testing.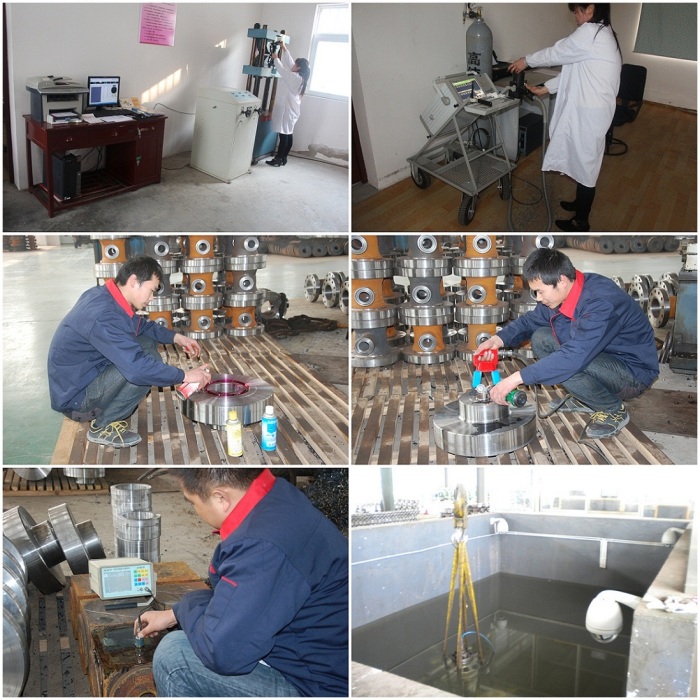 Qihang produces High Quality API FT Drop-In Check Valve at Competitive Prices.
Contact us Today for your specific needs.