Overview
The Water Injection Wellhead Christmas Tree is the oilfiled equipment to increase the water absorbing capacity of an oil reservoir and its oil producing capacity by maintaining the desired pressure in an oil reservoir. This type wellhead is a necessity for water injection, water flushing, and injection testing on oilfields. Water injection wellhead mainly consists of bottom flange, top flange, tubing head, cross, clamp, gate valve, globe valve, pressure gauge. We can also equip choke sleeve and flow meter as per customer's special requirements.
All of our Water Injection Wellhead Assemblies & Christmas Trees are fully designed, manufactured, and tested in accordance with API 6A & NACE MR0175 standards. Both PR1 and PR2 ratings are available. We can also design and manufacture water injection wellheads according to customers' special requirements.
Detailed Specifications Chart:
Specifications

Model

KZ65/25
KZ65/35
KZ80-65/35
Rated Working Pressure
25Mpa
35Mpa
35Mpa
Main Bore

2-9/16"
2-9/16"
3-1/8"
Bypass Bore
2-9/16"
2-9/16"
2-9/16"
Working Medium
Water
Valve Type
Slab Gate Valve, Wedge Gate Valve
Standards
API Spec 6A, NACE-MR0175
Connection
Flange or Clamp

Product Specification Level

PSL1, PSL2
Performance Requirement
PR1, PR2

Material Class
AA - FF
Temp Class
P-U(-29~121℃)




Features/Others


Main pressure bearing parts and flanges are made of forged steel, which has been tested by NDT to ensure safety.

Water injection wellhead christmas tree is simple structured.

Water injection wellhead is small in size and light in weight.

It is very easy to install and simple to dismantle.

Qihang's water injection wellhead assembly and xmas trees are supplied with full traceability documentation for each component.

On-Time delivery

Very competitively priced
Image Gallery of Qihang's Water Injection Welllhead Assembly & Christmas Trees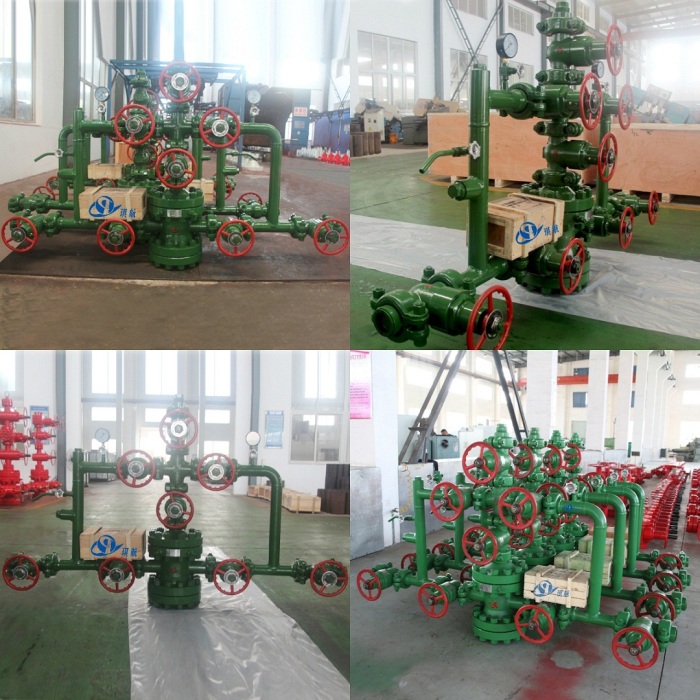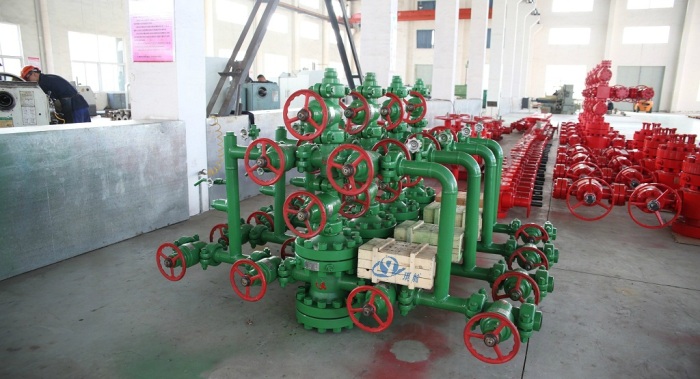 All of Qihang's raw materials and products are subject to strict and comprehensive quality check and testing.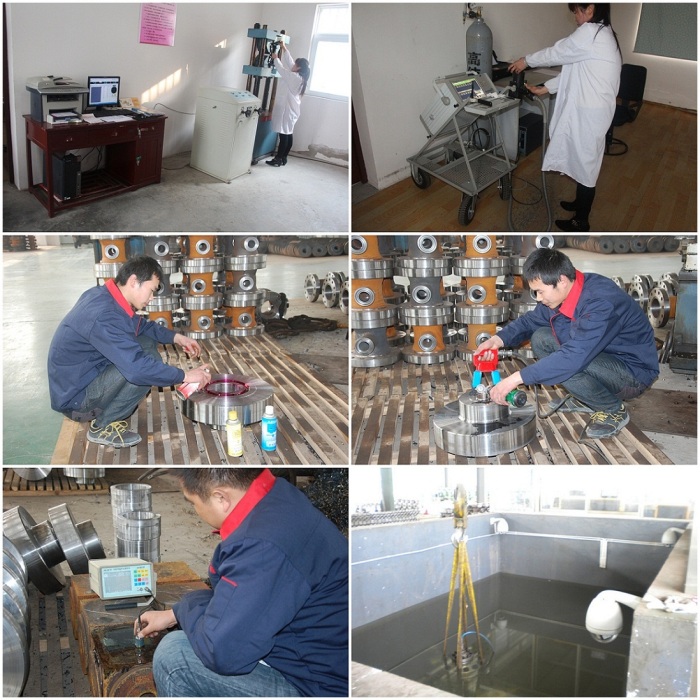 API-6A Wellhead Assembly Xmas Trees are ready for delivery.
Qihang produces Top Quality API 6A Water Injection Wellhead Assembly & Christmas Trees at Truly Unbeatable Prices.
Contact us Today for more info.