Overview
Multi-Bowl Wellhead Assembly supports and seals two strings of pipe in a single head, consists of two pieces: a lower housing and an upper housing-installed as one complete unit. If the intermediate casing sticks, the mandrel casing hanger cannot be used. The two housings can be separated and the emergency slip-style casing hanger can easily be installed. Qihang produces and offers one of the most User-Friendly Multi-Bowl Wellhead Systems on the market. Our multi-bowl wellhead system will save you time and money by safely landing multiple casing strings without having to have a nipple up crew working under a Blowout Preventer.
Our Multi-Bowl Wellhead System comes complete with wear bushings, running tools, standard and emergency pack off, and combination test plug/running retrieving tool. Available in various sizes and types, we offer Multi-Bowl Wellhead systems from 2,000 PSI to 15,000 PSI to fit any need and can customize the configuration to meet customers' ever-changing demands.

All of our Multi-Bowl Wellhead Assemblies are fully designed, manufactured, and tested in accordance with API 6A & NACE MR0175 standards. Aside from Multi-Bowl Wellhead, we also produce and supply Conventional Wellhead Assembly & Christmas Tree, Integral Wellhead, Dual Tubing Wellhead, Water Injection Wellhead, Thermal Recovery Wellhead, Frac Tree/Frac Stack, ESP Wellhead, Casing Heads, API6A Gate Valves, Choke & Kill Manifolds, Tubing Heads and Hangers, Flanges, High Pressure Pipes & Fittings etc.

Detailed Specifications:
Product Name: Multi-Bowl Wellhead Assembly, Multi Bowl Spools
Multi-Bowl Spools Size: 8-5/8", 9-5/8", 10-3/4", 11", 13-5/8" Other sizes available upon request.
Rated Working Pressure: 2000PSI - 15000PSI
Main Components: Casing Head Assembly, Multi-Bowl Spools, Tubing Head Assembly, Studded Cross, Gate Valve, Companion Flange, Pressure Gauges, Ring Joint Gasket, etc.
Outlets: Studded Side Outlets
Material Class: AA, BB, CC, DD, EE, FF
Main Material: AISI4130 Integral Forged or as per customers' requirements
Temperature Class: L, P, R, S, T, U, V
Working Medium: Crude Oil, Natural Gas, Mud & Gas (H2S or CO2)
Performance Requirement: PR1, PR2
Product Specification Level: PSL-1, PSL-2, PSL-3, PSL-3G, PSL-4
Standard: API Spec 6A, NACE MR0175
Traceability: Qihang's Multi-Bowl Wellhead Assemblies are supplied with full traceability documentation for each component.
Packing: Plywood
Origin: China
Application: Oil Well & Gas Well/Shale Gas Well Drilling Production etc.
The Multi-Bowl Spool is assembled to the top of the Casing Head and provides a time-saving and safer alternative to conventional spools by allowing casing and tubing to be installed, landed, and sealed through the BOP stack.
Features/Others
Oilfield-Proven Design and Multi-Bowl Wellhead Products.

Time and Cost savings, combined with increased safety

Save rig time by reducing installation time.

Gate Valve can be used as per customers' requirements.


On-Time delivery

Competitively Priced
All of Qihang's raw materials and products are subject to rigorous and comprehensive quality check and testing.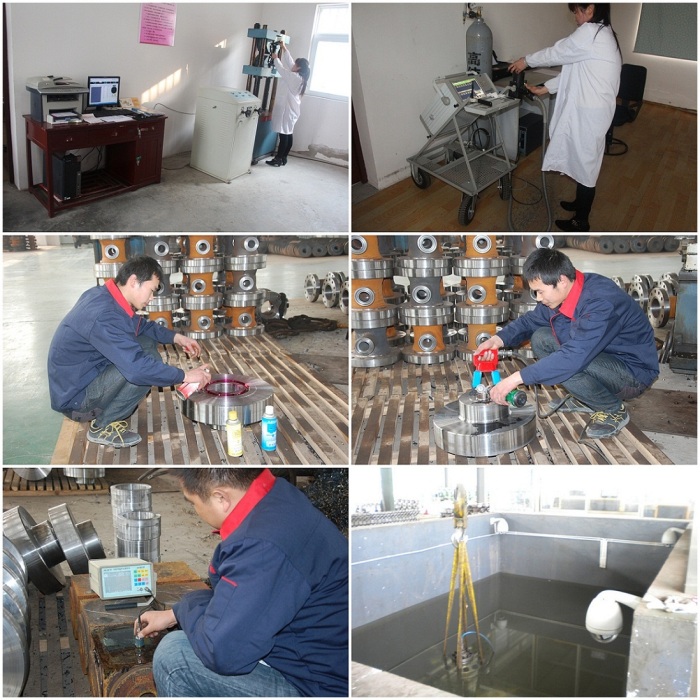 Qihang's 15000PSI Shale Gas Wellhead Assembly Xmas Trees are ready for delivery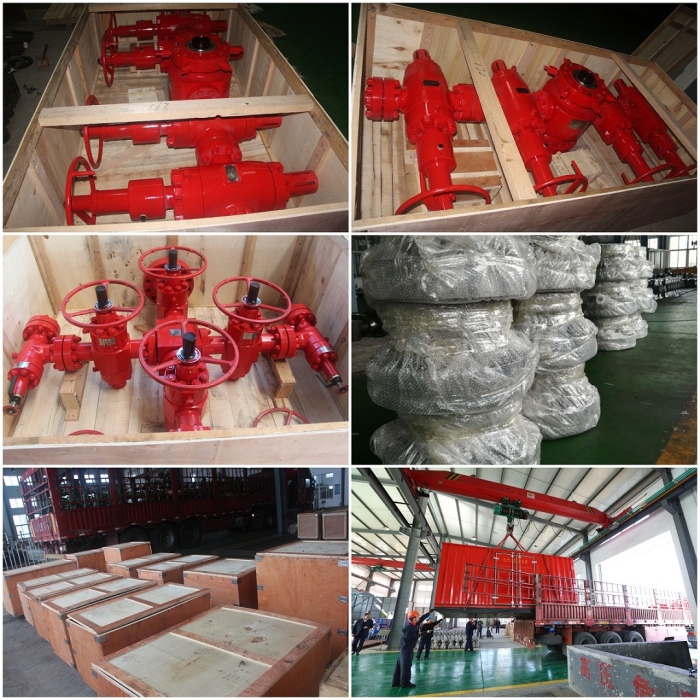 Qihang produces High Quality API 6A Multi-Bowl Wellhead Assembly at Competitive Prices.
Contact us Today for your specific Multi-Bowl requirements.