Overview
In the Oil & Gas industry, Pressure Gauges are integral components of Wellhead Assembly Xmas Trees, Manifolds, Pipelines etc. We supply high quality Xmas Tree Pressure Gauges which are used specifically within oil and gas fields. Our pressure gauges require minimal field maintenance due to the design, providing a safe and reliable instrument platform, which making our pressure gauges ideal for satisfying challenging applications.
Aside from pressure gauges, we also produce and supply other oilfield consumable parts like Studs & Nuts, Bull Plugs, Needle Valves, Ring Joint Gaskets, and FC Gate Valve parts such as Gate, Seat, Stem, Retainer Plate, Bonnet, Gate Guide, Stem Packing, Stem Adapter etc.
Detailed Information:
Product Name: Pressure Gauge, Liquid Filled Pressure Gauge, Manometer, Vibration Proof Pressure Gauges
Dial Size: 4-1/2" or Customized
Pressure Ranges: 0-500PSI, 0-1000PSI, 0-1500PSI, 0- 2000PSI, 0-3000PSI, 0-5000PSI, 0-10000PSI, 0-15000PSI, 0-20000PSI or Customized
Working Pressure: Maximum 75% of full Scale Vaule
Case Material: SS304, SS 316
Lens: Safety Glass (standard); Acrylic Optional
Bourdon Tube/Socket: SS316
Liquid Filled: Glycerin, Dry Pressure Gauges also available
Connection: 1/2" NPT (Standard), 1/4" NPT Available
Accuracy: ±1% Full Scale (ASME B40.100 Grade 1A), 1.6%, 0.5%
Application: Wellhead Assembly Xmas Tree, Manifold, Oil & Gas, Oilfield, Pipelines etc
Origin: China

Image Gallery and Application of Liquid Filled Vibration Proof Pressure Gauges/Manometer for Wellhead Xmas Trees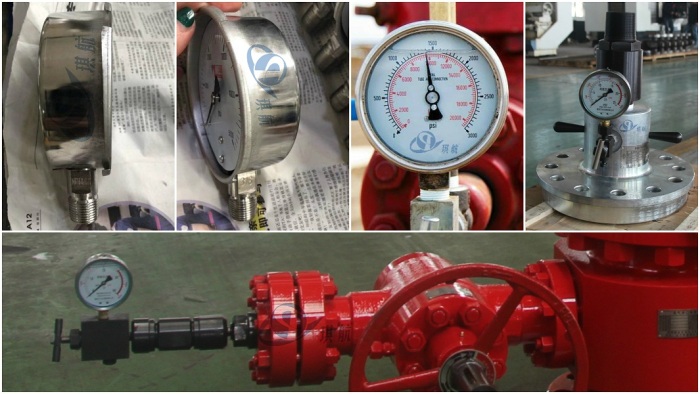 All of Qihang's raw materials and products are subject to rigorous and comprehensive quality check and testing.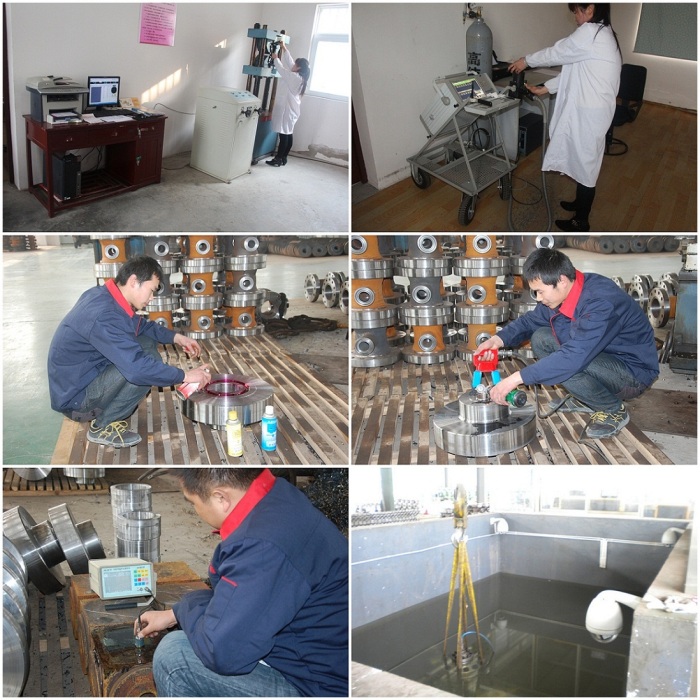 Qihang's 10000psi Shale Gas Wellhead Assembly Xmas Trees are ready for delivery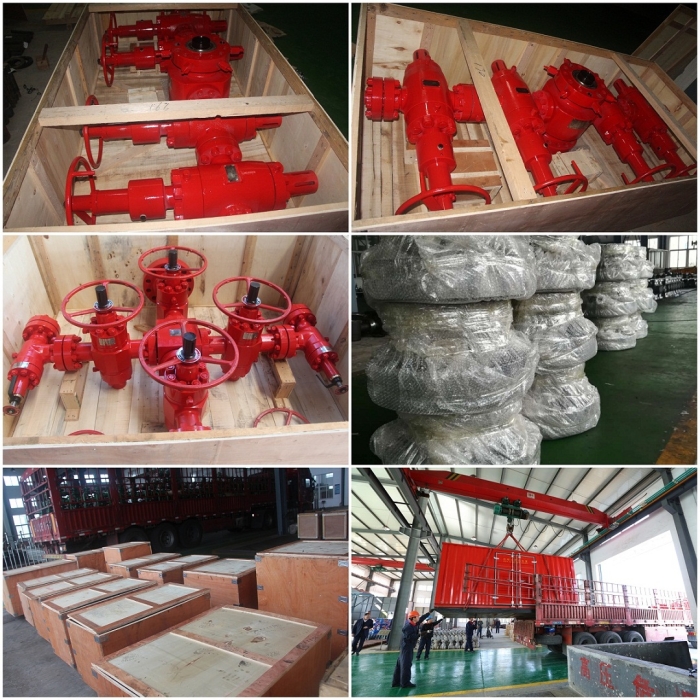 Qihang supplies Top Quality Pressure Gauges/Manometer for API 6A Wellhead Assembly Xmas Trees at Competitive Prices.
Contact us Today for your specific needs.