A Plummer Block, also known as Split Bearing Housing, consists of a cast iron Block Base, gunmetal bearing bottom & top halves, a cast iron cap and two mild steel bolts. It is made in two halves to provide easy placing and removal of the shaft in and from bearing. The split bottom & top halves give advantage to overcome wear as these can be easily replaced. The bolt holes in the block base are made longer with semi-circular ends for adjusting the position of the bearing.
We are a professional manufacturer of various types of Split Plummer (Pillow) Block Housings. Our plummer blocks range covers SN200 series, SN300 series, SN500 (SSN500) series, SN600 (SSN600) series, SNU500 series, S3000K series, SD3000 series, SD3100 series, SD500 series, SD600 series, SN3000 (SSN3000) series, SN3100 (SSN3100) series, SNL200 series, SNL300 series, SNL500 series, SNL600 series, SNL3000 series, SNL3100 series, SNL3200 series, SNG series, SNH series, SNK series, SAF500 series, SAFD5000 series, SAF600 series, SAFD600 series, to name just a few. The standard material is grey cast iron. Ductile iron, cast steel and stainless steel are also available. We also produce non-standard bearing housings as per customers' specific requirements. We proudly supply bearing housings to SIEMENS, WJB, NSK, KML, B2K etc. Our plummer blocks have been sold to more than 30 countries, such as the USA, Canada, Germany, Italy, France, Spain, Argetina, Poland, Indonesia, Vietnam, Thailand etc.
Product Information:
Product Name: Split Plummer Blocks, Split Type Bearing Housings
Model No.: SSDD3134
Material: Ductile Iron, Grey Cast Iron, Cast Steel, or Stainless Steel
Seals: TAC
Vibration: Z1V1, Z2V2, Z3V3, Z4V4
Lubrication: Grease Oil
Painting Color: Orange, Blue, Black, Grey or customised
Applications: Agricultral Machinery, Mining Machinry, Papermaking Machinery, Sugar Mill Equipment, Sawmill Equipment, Heavy-Duty Machineries etc.
Features: Long life service, low noise, simple mounting.
Image gallery of SSDD3134 TAC Plummer Block Bearing Housings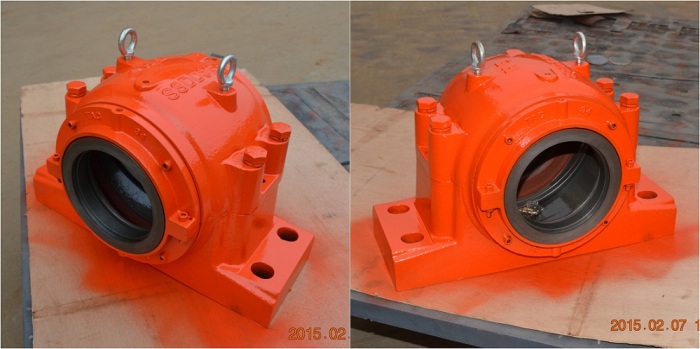 Our casting and manufacturing workshop and Exhibition Show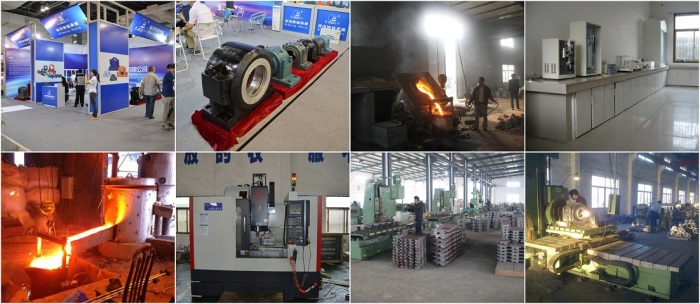 If you need plummer blocks which feature high quality with competitive pricings, please feel free to contact us.