Overview
While drilling the well, it is required that the seal bores in each of the intermediate casing head/casing spools and tubing head/tubing spools be protected. Wear Bushing is designed and used to preventing cavity sealing surface of casing head and casing spool from damaging during drilling operation. Wear bushing is installed and removed by Running/Retrieving R/R tool.
At Qihang, wear bushing nominal sizes are available in 7-1/16", 11", 13-5/8", 20-3/4", 21-1/4". The standard material of our wear bushing is AISI 4130 Alloy. Customized sizes and materials are available upon request. We are a manufacturer of Wellhead Christmas Tree. Aside from wear bushing, we also produce and supply wellhead service tools such as Wear Bushing R/R Tool and Test Plug Combination Tool, H Type Back Pressure Valves, VR Plugs, API-6A Flanges etc.
Detailed Specification:
Product Name: Wear Bushing for Wellhead Assembly
Size: 7-1/16", 11", 13-5/8", 20-3/4", 21-1/4" or customized
Working Pressure: 2000PSI - 20000PSI
Material: AISI 4130 Alloy Steel, or as per customers' requirements
Standards Carried: API Spec 6A, API Q1, NACE MR0175
Material Class: AA, BB, CC DD, EE, FF
Temp Class: L-U
Performance Requirement: PR1, PR2
Product Specification Level: PSL1, PSL2, PSL3, PSL3G, PSL4
Application: Service Tools for Wellhead Assembly, Casing Head Assembly etc
Origin: China
Image Gallery of Wellhead Wear Bushings
All of Qihang's raw materials and products are subject to strict and comprehensive quality inspection and testing.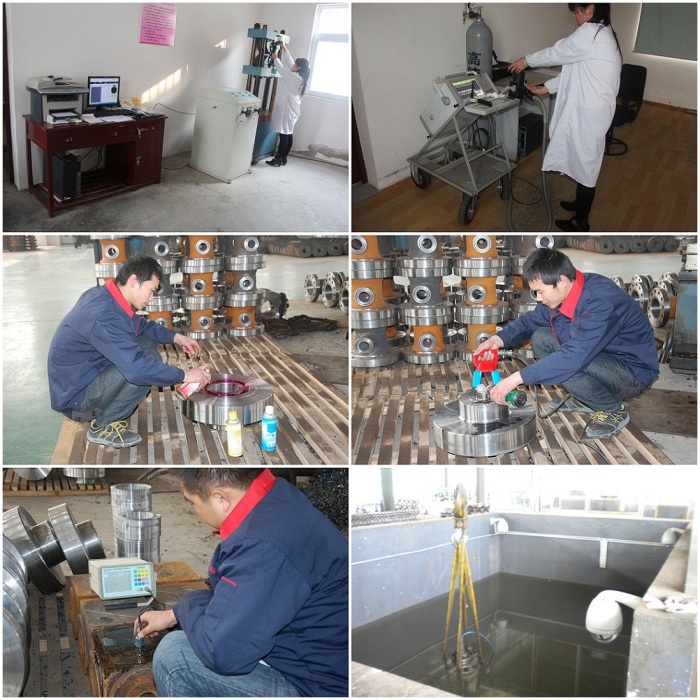 Qihang's API-6A Shale Gas Wellhead Assembly with Ball Screw Operated (BSO) Gate Valves are ready for delivery.
Qihang produces High Quality wear bushings for API 6A Wellhead Assembly at Competitive Prices.

Contact us Today for your specific needs.