Overview
Weco Hammer Union Tees belong to the High Pressure Flow Line Integral Fittings family. Our union tees are fully designed, produced, and tested according to API 6A and API 16C standards. Qihang's weco union tees are widely used in cementing, fracturing and testing lines, and other well service applications. Tees for both standard service and sour service are available.
Aside from Hammer Union Tees, we also produce and supply high pressure flow line integral fittings such as Hammer Union Elbows, Union Crosses, Union Wyes, Union Laterals, Union Crossovers, Pup Joints, Steel Hose Loops.
Technical Specifications:
Product Name: Weco Hammer Union Tees, Tee Joint, High Pressure Flowline Tees
Nominal Sizes: 1", 2", 3", 4"
Cold Working Pressure (CWP): 6000 PSI, 10000 PSI , 15000 PSI, 20000 PSI
Material: AISI 4130 Integral Forged Alloy Steel or Customized
Configuration: Male x Female x Female (M x F x F)
Other available Configurations/End Connections: MxMxF, FxMxF, FxMxM, MxMxM, FxFxF
Wing End Connections: Hammer Union Fig 602, Fig 1502, Fig 2002, Fig 1002, Threaded
Working Temperature: -46°C~121°C/-20°F~250°F/-50°F~250°F
Temperature Class: K-U
Interchangeability: Qihang's Integral Forged Hammer Union Tees are interchangeable with FMC Chiksan Union Tees and other major brands.
Traceability: Qihang's Weco Union Tees are supplied with full traceability documentation.
Service: Standard, H2S Service, Sour Service
Standards: API 16C, API6A, and NACE MR0175
Applications: High-Pressure well service flowlines, Oil & Gas lines, Acidizing& fracturing lines, well testing lines, Crude Oil and Sour Gas, Mud, Manifolds and Pipelines, Cementing and well stimulation applications, Production and flushing lines etc
Origin: China

General Drawing of HP Integral Fittings - Weco Hammer Union Tee - 2" Fig 1502 Male x Female x Female (M x F x F)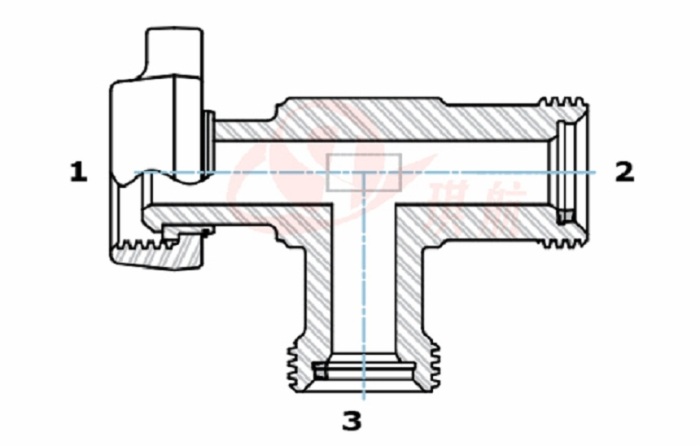 Gallery of High Pressure Flowline Integral Weco Hammer Union Tees - Flow Line Tees (MxFxF, MxMxF, MxMxM)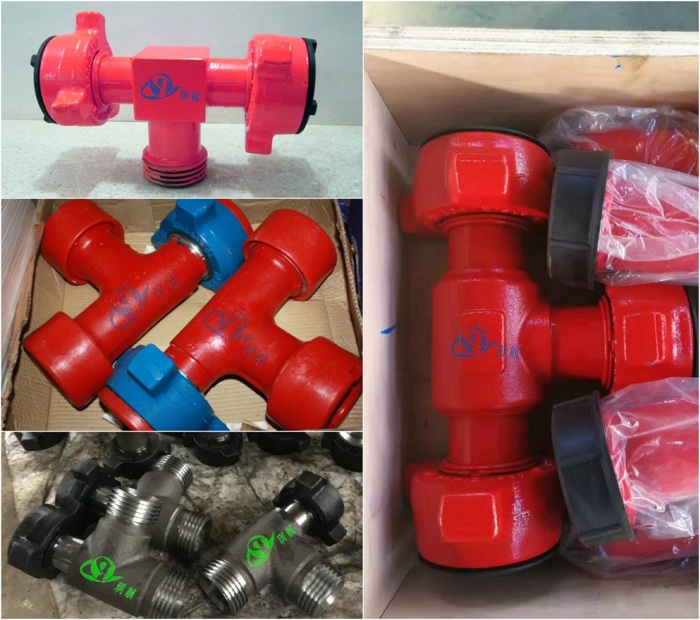 Qihang produces High Pressure Integral Weco Hammer Union Tees and other high pressure Integral Fittings at Competitive Prices.

Contact us Today for your specific needs.