Overview
In petroleum production, the Casing Hanger is the subassembly of a wellhead assembly which supports the casing string when it is run into the wellbore. It serves to ensure that the casing is properly located. When the casing string has been run into the wellbore it is hung off, or suspended, by a casing hanger, which rests on a landing shoulder inside the casing spool. Casing hangers must be designed to take the full weight of the casing, and provide a seal between the casing hanger and the spool.
There are mainly two types of casing hangers, the slip type and the mandrel type(threaded type or core shaft). The Slip-type casing hangers include G-type, W-type, WD-type, WE-type, etc. The WD-type casing hanger is used to connect the casing head and surface casing, which the slip tooth hold casing under external force. The W-type casing hanger adopts self-weight energized sealing structure. The WE-type casing hanger and G-type casing hangers feature manually-energized sealing structure.
All of our casing hangers are fully designed, manufactured and tested in accordance with API 6A standards. Available with various sizes and working pressure ranging from 2000PSI to 20000PSI. The most common size of casing hanger produced by us is 13-3/8" with about 500 sets alone annually. We can also design and produce many types of casing hangers according to customers' specific requirements.
Detailed Information:
Product Name: Casing Hanger
Hanger Type: Slip-Type, mandrel Type(Threaded Type or Core Shaft), WD Slip Type, G Slip Type, WE Slip Type etc.
Model: C21, C22, C29, etc
Nominal Bore: 11" - 21-1/4"
Bypass Bore:1-13/16" - 4-1/16"
Casing Size/OD: 5-1/2" - 20"
Standards: API Spec 6A, NACE MR0175, ISO 9001, ISO14001, CE etc
Working Pressure: 2000PSI - 20000PSI
Main Material: Alloy Steel
Material Class: AA, BB, CC, DD, EE, FF
Temp Class: L, P, R, S, T, U, V
Performance Requirement: PR1, PR2
Product Specification Level: PSL1, PSL2, PSL3
Application: Connecting the casing head and surface casing
Origin: China
Casing Hanger Functions:

Supports the weight of the entire casing string

Provides annulus seal for casing

Allows for testing of connections
Image gallery of casing hangers for wellhead equipment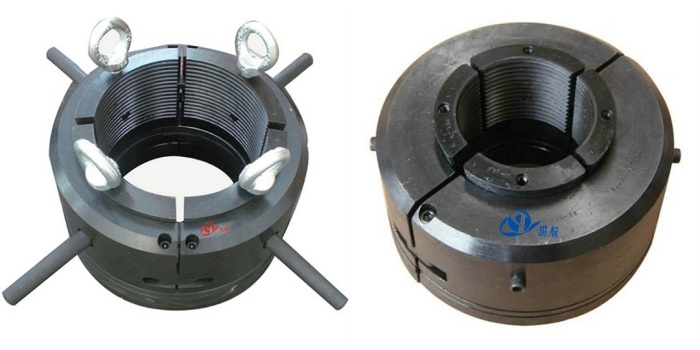 All of Qihang's raw materials and products are subject to strict and comprehensive quality inspection and testing.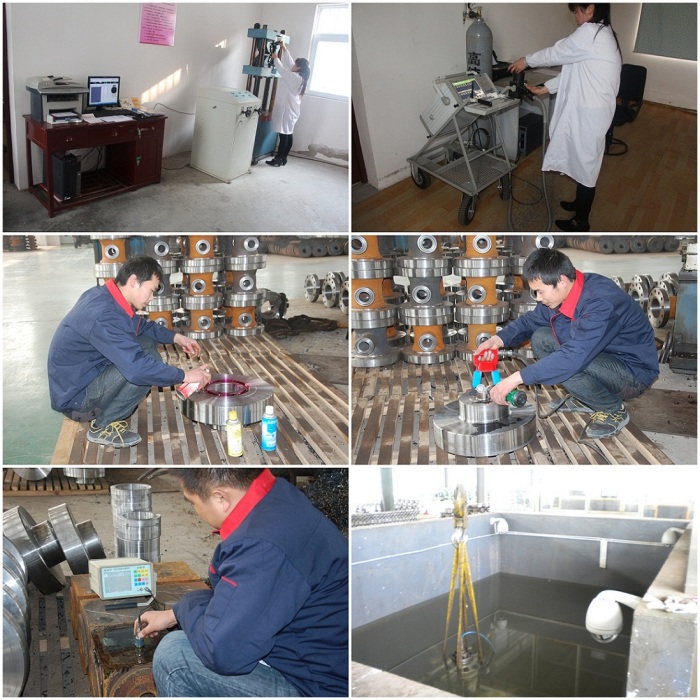 Qihang produces various types of High Quality API 6A Wellhead Assembly Casing Hangers at Competitive Prices.
Contact us Today for your specific needs.