Overview
Valve Removal (VR) Plugs are threaded plugs that can be installed in the wellhead to enable gate-valve removal under pressure. In the case of the outlet main valve of the casing head is leaking, it is necessary to use the VR Plug if you want to carry out the pressure maintenance.
Valve Removal Plug material as a minimum meets the requirement of PSL3. The material should be 60K (13.8 MPa (2 000 psi) through 69.0 MPa (10 000 psi) rated working pressure), and 75K (103.5 MPa (15 000 psi) through 138.0 MPa (20 000 psi) rated working pressure). The material requirement of Valve Removal Plugs shall be for sour services (DD. FF or HH).
The nominal size of a VR Plug is its outer thread diameter. Valve Removal Plugs threads are coated to minimize galling and to develop maximum leak resistance. The threads shall be gauged after coating. Valve Removal Plugs are not designed for use with test and blind flanges. There are 4 sizes and 2 pressure ratings available.
All flanged or studded outlets on Qihang's casing heads, casing spools and tubing heads are threaded for valve removal plugs. All plugs have standard API Line Pipe Threads and are small enough to pass through the valve to be removed. The plug is installed when the valve is to be removed and removed when the valve is to be installed. VR Plug Tool is also available.

Aside from Valve Removal (VR) Plugs, we also produce and supply wellhead accessories and tools such as Wear Bushing, Wear Bushing R/R Tool and Test Plug Combination Tool, Type H Back Pressure Valve (BPV), Bull Plug.
Detailed Specification:
Product Name: VR Plugs, Valve Removal Plugs
Size/Thread: 1-1/4", 1-1/2", 2-7/8" etc
Thread Type: Line Pipe (LP), Sharp Vee
Working Pressure: 2000PSI - 20000PSI
Material: AISI 4130
Standards Carried: API Spec 6A, API Q1, NACE MR0175
Material Class: DD, FF, HH
Temp Class: KU, LU
Performance Requirement: PR1, PR2
Product Specification Level: PSL3
Category: Wellhead Accessories and Service Tools
Origin: China
Image Gallery of Wellhead Component-VR Plugs/Valve Removal Plugs

All of Qihang's raw materials and products are subject to rigorous and comprehensive quality check and testing.
Packaging and Delivery of Qihang's Wellhead Assembly Xmas Trees for Shale Gas Wells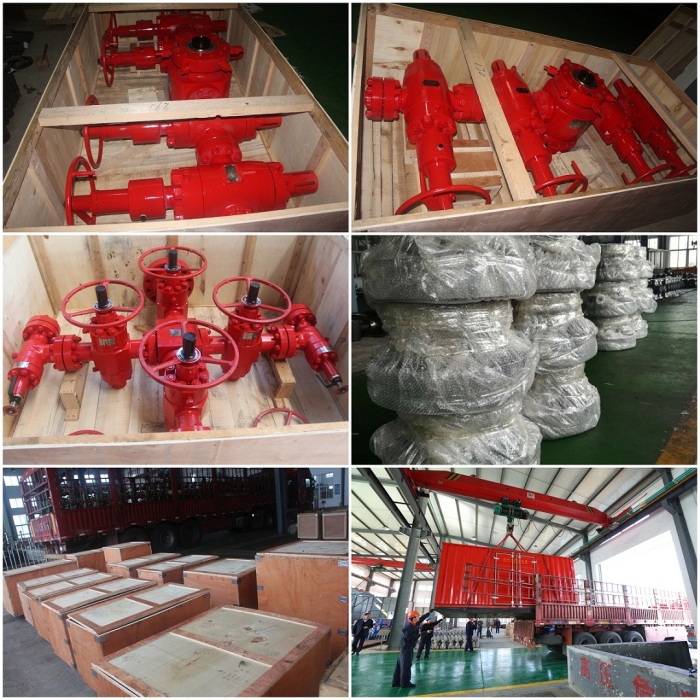 Qihang produces various API 6A Wellhead Valve Removal (VR) Plugs and VR Tools at Competitive Prices.

Contact us Today for your specific needs.