Overview
A Choke Manifold is used to lower the pressure from the wellhead in oil & gas production. It consists of a set of high pressure gate valves, studded cross, flow line, flange, and at least two choke valves. These chokes can be fixed or adjustable or a mix of both. The redundancy is needed so that if one choke has to be taken out of service, the flow can be directed through another one. By lowering pressure the retrieved gas can be flared off on site.
All of our Choke and Kill Manifolds are fully designed, manufactured, and tested in accordance with API 6A & API 16C standards. Service applications range from noncorrosive to extreme sour oil and gas. Qihang's drilling chokes, manual or hydraulic, allow maximum operational flexibility and control in working pressures from 2000 psi to 15000 PSI, as well as field-replaceable components that simplify maintenance. All manifolds can be controlled remotely or via a local control panel.
Detailed Specifications:
Product Name: Choke Manifold
Nominal Bore: 2-1/16" - 4-1/16"
Main Parts: Slab Gate Valve, Choke Valve, Studded Cross, Flow Line, Spacer Spool, Flange, Pressure Gauges etc.
Main Material: AISI 4130 (Forged) or as per customers' requirements
Standards Carried: API Spec 16C, API 6A, NACE MR0175
Pressure Rating: 2000 PSI to 15000 PSI
Material Class: AA, BB, CC DD, EE, FF
Temp Class: L, P, R, S, T, U, V
Performance Requirement: PR1, PR2
Product Specification Level: PSL1, PSL2, PSL3, PSL4
Working Medium: Mud, Oil, Drilling Fluid
Application: Well Control
Features/Others:
Choke Manifold can adjust pressure in oil(gas) well effectively and prevent well blowout.

Choke Valve can be manual, positive or hydraulic type depending on the actual requirements


Gate Valve can be manual or hydraulic type

Main pressure containing parts are forged with fine mechanical properties.

We can also supply hydraulic console for remote operation.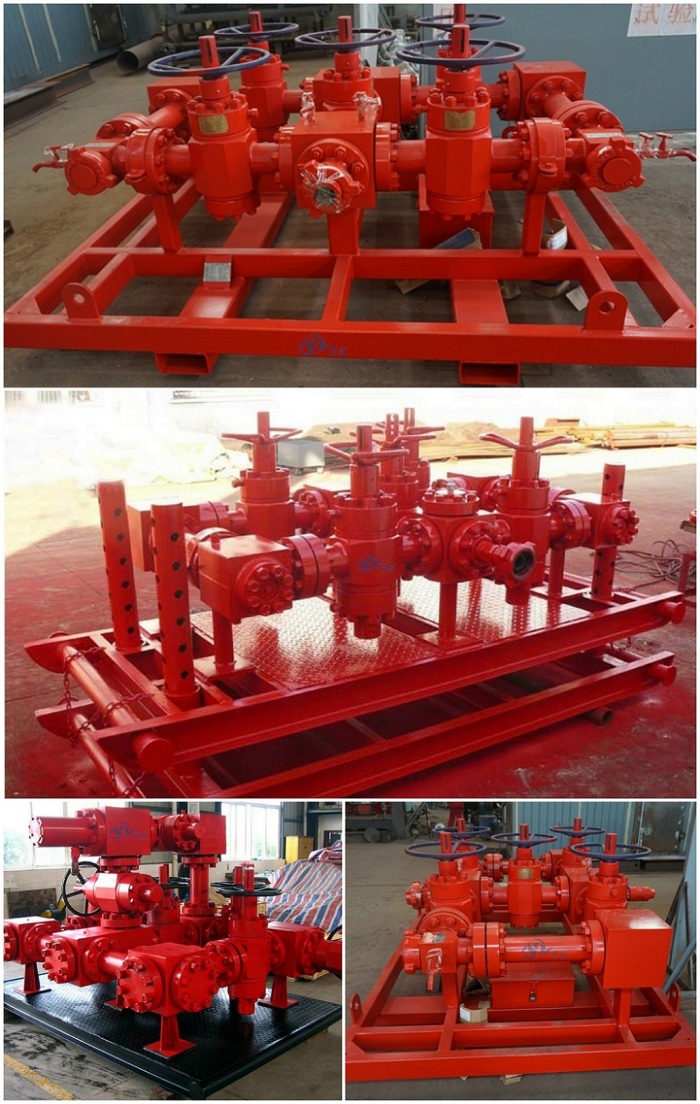 All of Qihang's raw materials and products are subject to strict and comprehensive quality check and testing.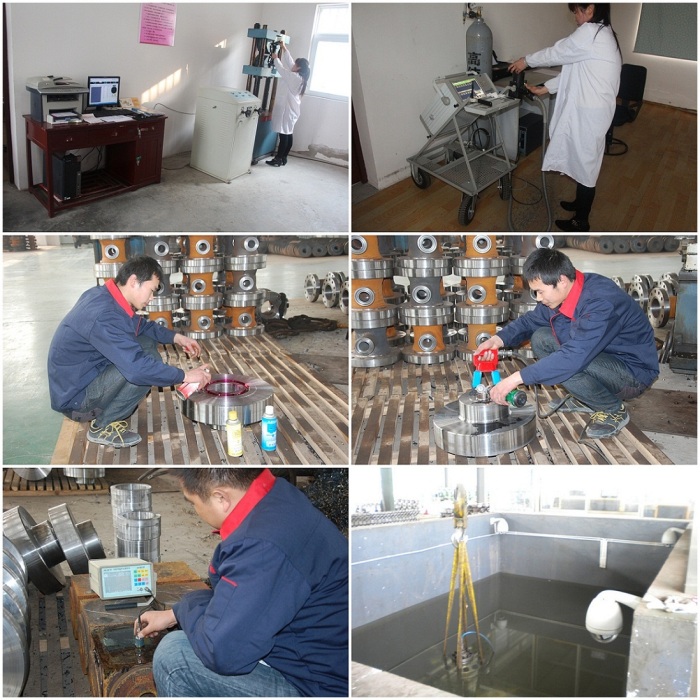 API-6A wellhead assembly xmas trees are ready for delivery.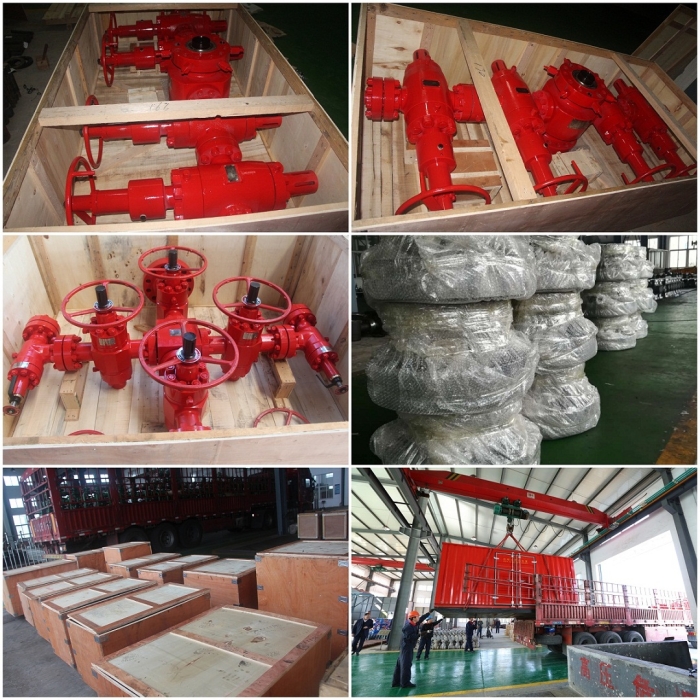 Qihang produces Top Quality API 6A API 16C Kill Manifold and Choke Manifold at Truly Competitive Prices.

Contact us Today for your specific needs.