Overview
A Kill Manifold is designed and manufactured in accordance with API Spec 6A and API Spec 16C standards. It is important well control equipment and is specifically made for injecting heavy mud, water or extinguishant during drilling. As the wellhead pressure increases, the kill manifold can be used to pump heavy drilling fluid into the well, so as to balance the bottom hole pressure and avoid well kick and blowout. The main parts of a kill manifold include check valve, slab gate valve, pressure gauge and line pipes. One of the end connected to BOP cross and the other end is connected to the injection pump.
Qihang is an API-6A, API-16A, API-16C certified manufacturer of high quality wellhead assembly xmas tree, gate valves, check valve, choke valve, choke manifold, kill manifold, high pressure pipe fittings for various oil & gas well applications.
Detailed Specifications:
Product Name: Kill Manifold
Nominal Bore: 2-1/16" - 4-1/16"
Main Parts: Slab Gate Valve, Check Valve, Pressure Gauge, Flow Line
Main Material: AISI 4130 (Forged)
Standards: API Spec 16C, API 6A, NACE MR0175
Pressure Rating: 2000 PSI to 15000 PSI
Material Class: AA, BB, CC DD, EE, FF
Temp Class: L, P, R, S, T, U, V
Performance Requirement: PR1, PR2
Product Specification Level: PSL1, PSL2, PSL3, PSL4
Application: Well Control
Paint Color: Red or Customized
Condition: Brand New
Origin: China
Features/Others:
Drilling fluid can be pumped into well bore through manifold in order to control oil or gas well pressure.

When well blowout occurs, water can be injected through kill manifold to prevent blowout

When well blowout set off fire, extinguishant can be injected through kill manifold to put out fire.

The bottom hole pressure can also be released via the relief pipeline connected to kill manifold


Main pressure containing parts are forged with fine mechanical properties.

Service applications range from noncorrosive to extreme sour oil and gas.

Qihang offers unbeatable competitive price.

On-Time delivery is guranteed.

Turn-Key service provided

Image gallery of API-16C, API-6A Choke Manifolds and Kill Manifolds produced by Qihang Wellhead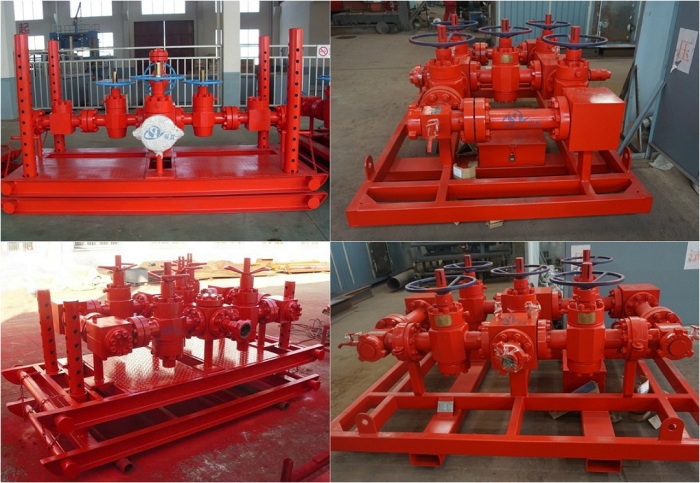 All of Qihang's raw materials and products are subject to strict and comprehensive quality check and testing.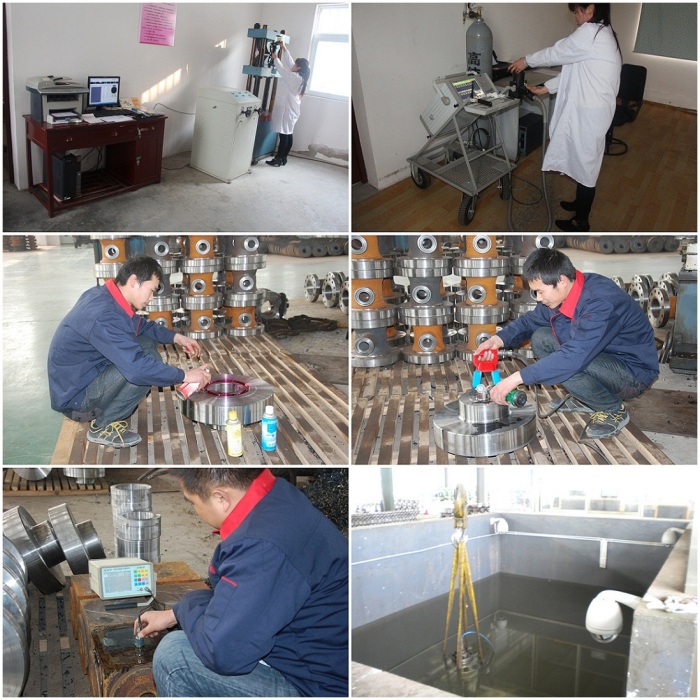 API-6A wellhead assembly xmas trees are ready for delivery.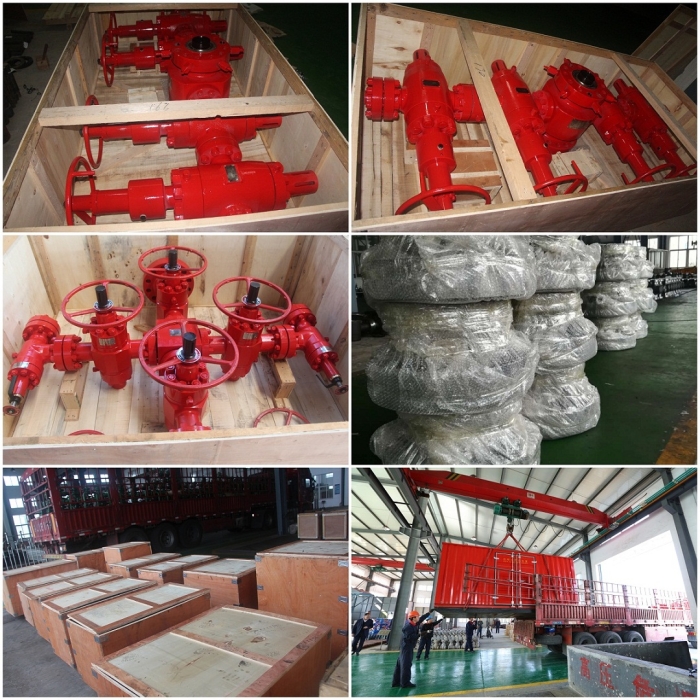 Qihang produces Top Quality API 6A API 16C Kill Manifold and Choke Manifold at Truly Competitive Prices.

Contact us Today for your specific needs.